In a recent InmanNext post "Want More Referrals – Pay it Forward", Will Caldwell gave 3 great tips to help build your referral base. All of the tips involved "word of mouth" marketing to help leverage your referral base.
Will's Helpful Referral Tips
In case you missed them, here are Will's smart referral tips:
1. Refer your vendor network businesses
2. Give without expecting to receive
3. Referring is good business
The Mind of a Web Guy
After reading Will's Inman post, my web marketing mind automatically began to consider practical ideas how to execute paying it forward. It's all in an effort to offer exposure to your referral base while using your online marketing hub (your website, and blog) and your social influence for more site traffic and leads. Yes, I know. You don't give to get. It's all about using the tools you have to promote your business partners.
Are You Thoroughly Vetting Your Business Partners?
This may seem to be a "no-brainer", but you must have an intimate working knowledge of your business partners before you recommend their products and services. That includes reading all their reviews at rating and review sites like Google Local, Yelp and many other similar ratings and reviews sites. Once they pass your "sniff test" you can then recommend your business partners with confidence.
If your partners lack a presence on ratings and review sites, do them a favor and recommend they read Brad's phenomenal post on how to create their new business listings and claim their existing listings using the GetListed.org tool.
Write Genuine Personal Reviews for Your Business Partners
Take action! Use your personal profile and write a genuine review for your business partners on sites like Google, Yelp, Merchant Circle,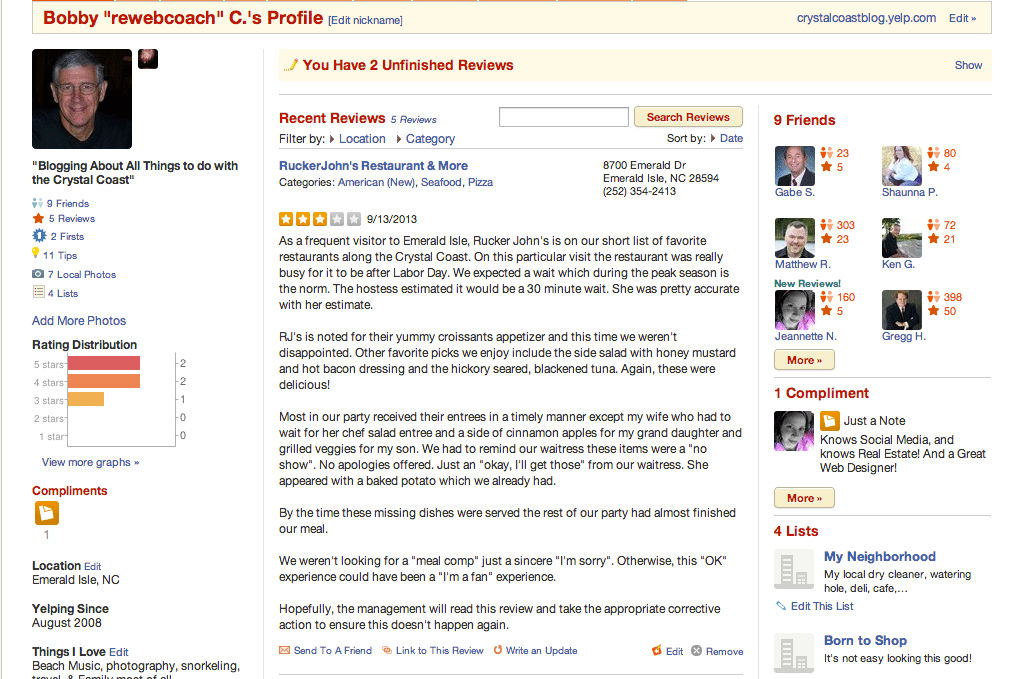 Yahoo Local, Bing Local and City Search. It's a fact, the more genuine reviews you write the more authority and influence you gain.
You must write genuine personal reviews for your business partners. It should be noted that if you write an over the top everything's "rainbows, unicorns, and kitty cats" perfect review it will be flagged. Just keep it real!
Showcase Your Partners on Your Website's Business Directory
Every new Dakno Real Estate Website comes with the tools to build out your business directory for your referral network. By promoting your business directory you experience a secondary benefit. Your business directory will help you stay top of mind with your client base long after the keys and checks have changed hands at escrow. Be sure to promote your business directory in print and online! Please tell me you have a business directory like this!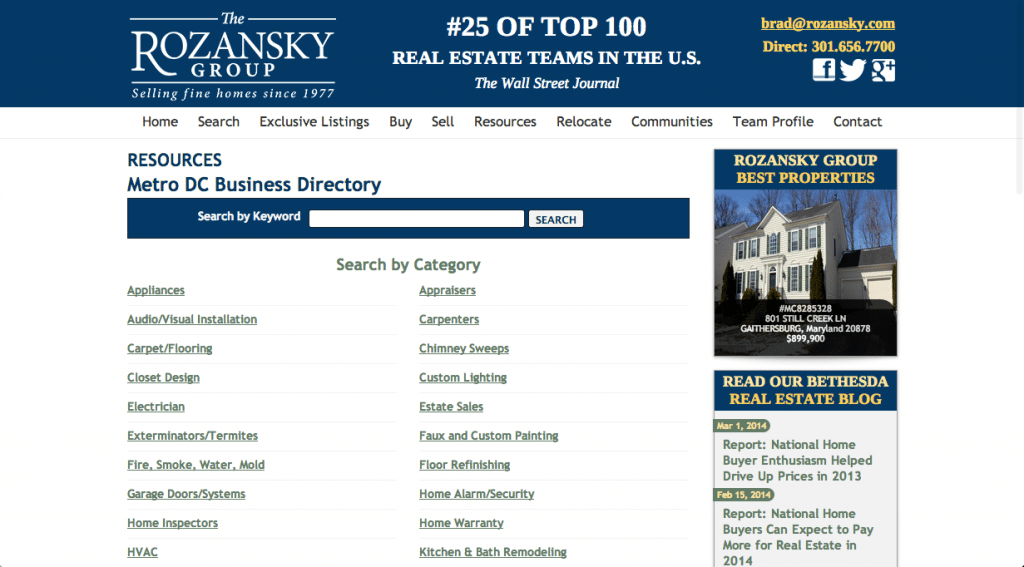 Spotlight a Local Business Partner on Your Blog Once a Quarter
If you really want to amp up your referral network, begin writing a business spotlight post on your blog once quarter. Remember, it's important to keep the focus of your blog about real estate. To do that here are several practical interview questions to center the conversation about real estate and at the same time "soft sale" your partners. Remember, this is a golden opportunity for the partner to be seen as a consumer advocate and a trusted advisor. It's not a pitch opportunity!
Your business obviously plays an important role in real estate in (area name). What's your take on the current real estate market condition from your business perspective? (This opens up opportunities to hit certain talking points such as business is great and we are adding people so they get better customer service!)
What is the best part about owning a business in our area name?
What consumer friendly tips can you give to people looking to hire someone in your industry?
What are some pitfalls or "red flags" to avoid when hiring someone in your business sector?
What were the qualities of the area that attracted you to want to start a business here?
What contributions has the business made to the community beyond providing a product/service and jobs?
Now all you have to do is email these interview questions to your business partner, have them respond to the questions and you have an instant blog post! Tell me that's not a crazy good idea!
Now Get Busy Promoting Your Business Partners Using These Powerful Tips!
And watch good things start to happen for you, your business and your business partners!
Until next post,
Bobby