Optimize for Cities Using Neighborhood Pages
Let's face it: Writing about neighborhoods isn't "sexy."
We want to spend our time designing our area pages to be so eye-catching, so interactive, and so compelling that visitors will just have to marvel at them.
Neighborhoods? Not so much.
But these pages are vital. As we've said before about content building,
One of the best ways to be seen as a knowledgeable local real estate expert is to offer awesome, detailed neighborhood and condo building information!
Not only will neighborhood pages offer visitors the information they're looking for, effectively crafting these hyperlocal pages will help build your area SEO.
Build Your Neighborhoods Like Snowballs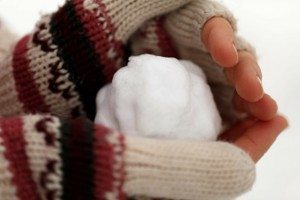 Think about homes and neighborhoods as a collection of snowflakes, and an area as a snowball.
Your goal for SEO is to create a huge snowball that everyone will notice. This is your intended real estate area.
Creating a dozen little snowballs out of areas won't help people see your site among the thousands, even millions, of other snowballs similar in size. By adding more snow to your tiny snowball, you'll end up creating a giant snow sphere.
Likewise, optimizing neighborhoods within your area will increase your SEO.
But there are hundreds of subdivisions in my city. Where do I even begin?
Here are 5 tips for creating neighborhood pages that will help you be optimized for your target real estate area.
Neighborhood Page Writing Strategies
1. Write about the neighborhoods you know.
Start with the easy neighborhoods, the ones you know best. If you know whether a subdivision has a homeowners association, a community pool, or neighborhood greenways, put that information into your first neighborhood page.
2. Plan and research other neighborhoods you don't know well.
You want site visitors to find pertinent, accurate information. Time for research! Take a few minutes to plan in advance which neighborhoods you want on your page now, and spend some time researching the amenities and relative location of the subdivision.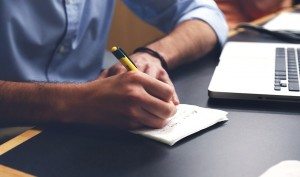 3. Write something unique.
Hundreds of other real estate agents have written just the cold, hard facts that visitors can get on any other website. What makes your site stand out?
Search for a way to balance the nitty gritty details with your individual perspective and local insights. This is where you can get your creative juices flowing!
4. Link to resources on your website. 
That way, when your readers finish scrolling through your content, they'll have something else to click on. Direct them to your real estate resources, like current homes for sale, recently sold homes in the neighborhood, or your contact page.
Make sure you add resources at the top of your page. This will automatically help visitors if they're searching just for those pieces of information.
5: Revisit your older neighborhood pages to add updated content.
In order to give search engine robots new content to search, keep your subdivision content pages updated.
If you keep a blog, you can create spotlight home listing blog posts or add neighborhood community events and feed your blog onto your neighborhood page. That way, even if you haven't had time to refresh the actual content on your neighborhood page, there's something new and relevant on it.
It's also best if you add a new neighborhood page every two weeks.
I Can't Focus Solely on Writing — What Do I Do Now?
Crafting quality neighborhood pages is time-consuming, especially if it is not your sole focus. At Dakno Marketing, we dedicate our time to creating helpful and hyperlocal content for your website, including neighborhood pages.
If you're searching for a solution to build your website SEO and effectively market your real estate services, ask us how we can leverage our copywriting and SEO knowledge to your advantage.