While returning from the REtech South Conference event Saturday morning I was reflecting on Friday's sessions. I'm convinced there are a handful of questions we will never fully agree on that are often brought up during these conferences. Some issues will continue to be debated and cause many in the real estate industry to ponder for themselves.
Asking Questions and Drilling Deeper is a Good Thing!
Questioning how concepts in real estate marketing and technology work in our business is critical to the ongoing refinement and development of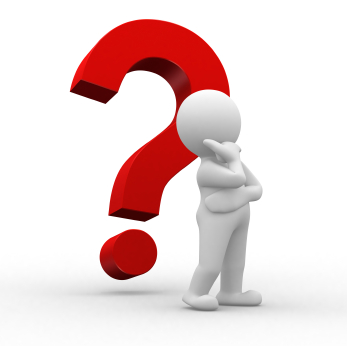 best practices for the future. Do these topics polarize people? Sure! I, for one, think we should ponder these questions too if for no other reason than to consider all the options. These 4 unanswerable questions include:
Forced MLS Search Registration Versus Free Access?
Yes, the great MLS search registration debate continues to rage on and it reared it's head again at the REtech South event too. Here are the two obvious schools of thought:
Require your Internet Empowered Consumer to provide their email address and name to search hence growing your "leads" database
Position yourself to be the FREE giver of MLS data and empower your consumer
I suggest you think of it this way, either or be viewed as the "old-school gatekeeper" of information and force people to part ways with their precious email address and name or be viewed as the "giver" of information. When "working your leads list", don't forget to calculate the hours you waste err.. spend eliminating bogus "leads". There is another bit of baggage that comes with this "holdem hostage" forced registration philosophy. If your site visitor knows you are blatantly withholding helpful MLS information, do you suppose they form an opinion that says "what other information is this agent with withholding from me that would be helpful to me in my real estate transaction"?
Friends and Followers – Quality Versus Quantity?
When it comes to having online social community of friends which is correct – quality or quantity? This very topic was debated by REtech South panelists during one of the main stage afternoon sessions. One school of thought is to have an incredibly wide net of "followers" giving the real estate professional the largest pool of "potential" clients possible to draw upon. Of course, the opposite approach is to have a smaller community of well-connected "friends" who you know well and who know you equally well. To me that's the definition of a friend relationship anyway. There are many "friend" relationships online that are very superficial that should be categorized as acquaintances if we are using the proper meanings for these terms. Is there a right or wrong answer to this debate? It depends on who you ask. Honestly, I'm still processing this one.
How Much Time Do You Invest in Online Social Networking?
That's the third mystical question that is often asked especially by those just now entering into social media. Is there a "right" or "wrong" answer? It depends on who you ask and what they define as "work" versus "play". Because I love my job, I find it difficult to separate work from play and I'm sure there are others in RE.net who feel the same way.
How Often Should I Post on My Real Estate Blog?
We get this question asked to us often during our Blogging Bootcamps and you will hear asked at REBar Camps and RE conferences everywhere. When we turn this question around and poll other real estate bloggers, the answers are as diverse as the audience we poll. Is there a right or wrong answer of just how much time you should invest in blogging, I guess one could say it depends on the individual. If you write blog posts all day long and ignore your clients, that is obviously the wrong time investment answer. To learn more about this question I suggest you read Brad's take on the topic of Blog Less Often and Reach More People.
In conclusion, these are the common questions we hear at all real estate technology, blogging, and marketing  conferences these days. The answers you hear depend on who you ask. How would you briefly answer these questions if you were asked. Hint-hint, I'm asking…..
Bobby Carroll
P.S. In case you missed it, Brad (@dakno) and I (@rewebcoach) just returned today from a fantastic few days in Duluth, GA for the REtech South Conference. Brad was asked to speak in a breakout session on the topic of Driving Insane Traffic to Your Real Estate Blog. In addition, we also provided a live stream of Friday's main stage sessions via our new multi-media real estate marketing website – dakno.tv. We even created a new REtech South Speakers Dinner video and placed it on YouTube. I used my new Flip camera to video the event and it is so awesome!