Real Estate Marketing Tips from Industry Leaders
Who doesn't love creative real estate marketing tips? Especially when the tips are dead simple to implement and make an impact on your business. Be sure to set yourself attainable goals when implementing each tactic. Maybe execute one a month until you have conquered them all.
Ready – Set – Go!
1. Hire a Professional Wedding Photographer to Take Your Listing Photos
We've all heard photos are worth a thousand words. Well, it's a documented fact professional photos help home sellers put more dollars in their pocket. That's why it is important agents hire a pro to take your listing photos. We've all seen those hideous listing photos many of which were taken with an agent's phone.
I first heard Charlotte REALTOR®, Leigh Brown dish out this tasty real estate marketing tip last year at a CRS Luncheon in Raleigh. She hired a wedding photographer to take all of her photos because: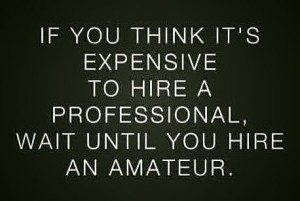 Wedding photographers are typically available Monday-Thursday
Your photographer's clients are prime to buy a home which leads to referral opportunities
They already have the equipment to take photos in dimly lit, tight quarters (which means they own wide angle lens and lighting equipment)
2. Take Client Photos in Their New Homes
This golden marketing nugget was provided by Charlottesville, VA REALTOR®, Sasha Farmer. I heard Sasha deliver the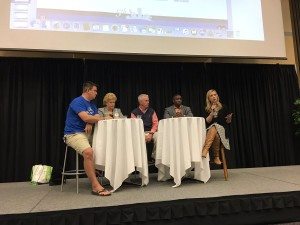 keynote back at the Jacksonville Real Estate Barcamp in January of this year (2017).
Using your new wedding/listing photographer, have them take some amazing photos of your clients in their new home. As a client appreciation, give these photos to your clients. Next, cherry pick some of those photos and use them on your website, blog, and on social. Of course, ask permission to post first.
This is a terrific way to personalize your website and avoid using those bland vanilla stock photos. Now that's a delicious real estate marketing tip you can really sink your teeth in.
3. Millennials Only Trust Agents Who Have Successfully Helped Other Millennials Buy a Home
To know Millennials is to know they rely heavily on the opinions of their peers. Millennials need to be assured their agent has successfully helped other Millennials. Be sure your homepage

reflects reviews from other Millennials buyers you have assisted. The photo to the right is a screen shot taken from Lois Magee's  Dakno designed website and you can tell she does an amazing job serving Millennial home buyers.
When you have your next custom real estate website designed, take this real estate marketing tip and be sure to let us know during your design interview that you serve Millennials. That way we will include a graphic of one of your Millennial buyers with their positive comments about your impeccable client care.
4. Google Fiber Home Search
Google and many other Internet providers are laying fiber in markets across the country and high speed Internet is a popular choice for many homeowners. Especially Millennials. Starting to get the hint?
High speed Internet often ranks high as a search parameter although many buyers don't have access to such a valuable property search capability. Here's your chance to leverage your IDX and map out neighborhoods where you know fiber access exist.
Here's a saved IDX search for homes for sale with access to Google Fiber in Morrisville, NC by the Triangle Real Estate Chix.
Just in case you didn't know, during my conversation with the Google Fiber folks at their local corporate offices in Raleigh, they mentioned that their data concludes having Google Fiber available in a neighborhood increases a home's value by about 1%-3%. Once I heard that I knew I had to share this tip.
Knowing the popularity of fiber and the addition of value for homes on the Fiber network are all the more reason to create saved IDX searches for homes for sale with access to Fiber. Don't forget to include this feature in your MLS property descriptions too!
By executing this juicy real estate marketing tip, you and your website will stand head and shoulders above your competitor's sites.
By the way, if you want to see what areas in the US have access to Google Fiber, use this easy tool.
5. Won't You Be My Neighbor?
REALTORS®, ask your sellers if they will solicit their neighbors to help promote the sell of their home. It's as simple as asking them to post the listing link on Facebook. Encourage the neighbor to have the headline say: "Won't You Be My Neighbor?" This actually is in the best interest of the neighbor. I'm sure they would prefer someone they know be their neighbor and not a complete stranger.
Be sure your home seller provides their neighbor the correct link to their property. Always have them use the link from your IDX page and not a link from a third party site (like the example to the right) or the link from your MLS. Now that would be a wasted branding opportunity.
When I mentioned this real estate marketing tip at the Jacksonville REBarcamp in January of this year (2017), a local REALTOR® called it brilliant. 😉
6. Do You Have a "Shovel Watch" Page on Your Site?
This is a new wrinkle on an old commercial real estate theme called the "Crane Watch." A crane watch is where the local media tracks new commercial real estate projects that require a crane to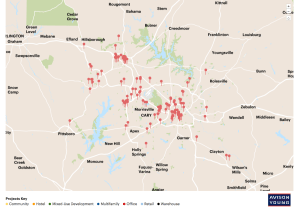 build the project.
Residential agents who tap into the new home construction niche can mimic this idea and call it "The Shovel Watch." I could easily envision a landing page of new home communities. From your landing page, you could link to each new home community using your Dakno Admin Neighborhood Module. Here are a few suggestions of the types of content you could include on each new home neighborhood page:
new community descriptions
range of home values and square footage
list of builders
photos, and videos of the community
floor plans
plat map
restrictive covenants
school district info
HOA fees
list of new homes for sale in the community
Depending on the number of new home communities in your market, this could be a BIG project. When implementing it, strive for quality of content and not quantity of pages.
This real estate marketing tip certainly isn't for the faint of heart. But I say go BIG or go home.
7. Retarget a Listing
This marketing tip comes courtesy of Dakno Marketing CEO, Brad Carroll.
By now the word is out about retargeting and all of it's benefits for added lead generation and brand building. Just in case you missed "the memo," retargeting, also known as remarketing, is a form of online advertising that can help you keep your brand in front of bounced traffic after they leave your website.
Retargeting image ads follow a previous site visitor all over the web by virtue of a retargeting cookie that was placed on a visitor's Internet browser when they initially visited your site or landing page.
Take this retargeting ad for example:

Now imagine asking your seller to visit their listing page on your site so they will see their property image ad follow them when they visit sites like Wall Street Journal, NY Times, USA Today, Forbes, CNN, and many more prominent sites. Your seller will adore you and think you've dropped serious amounts of coin to advertise their listing.
If you have a question about retargeting or you would like more info about retargeting one of your listings, be sure to leave us a comment or simply reach out to us here at Dakno!
Comments/Questions
What cool real estate marketing tips have you tried lately? We welcome your comments and questions.
Until my next post,
Bobby