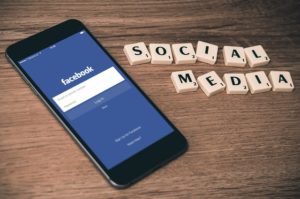 In this day and age, if you're not posting to social media as a real estate agent, you're missing out on a valuable way to connect with your clients and drive traffic for your site. But what exactly should you post?
The secret to a successful social media campaign is really quite simple. You can't just post listings and expect a ton of engagement. In order to get likes, shares, and comments on posts and drive traffic back to your site, you need to enlist a combination of fun posts, followed up by a hard-hitting real estate post.
Here are 11 creative ideas about how to use social media as a real estate agent:
1. Ask for an opinion

It's easy to just post a listing to your Facebook, Twitter, or Instagram. People will see it, but will they engage? When you write your post, create interest by asking for thoughts!
Ex: I'm a huge fan of 123 Road Street's bay windows. I think they make this space super cozy! What feature do you love to see in a living room?
2. Make them choose

A great way to get engagement is to not just ask for an opinion, but give your followers a choice between two options! Would they rather have a super modern home or a traditional colonial?
Ex: Which do you prefer? 123 Town Road's sleek modern design or 321 Country Lane's charming rustic feel?
3. Answer questions
This is a great way to not only encourage engagement but also create content.
Ex: Hey guys! What are the pressing questions you've always wanted to know about buying a home?
4. Stalk…um, I mean, check up on your clients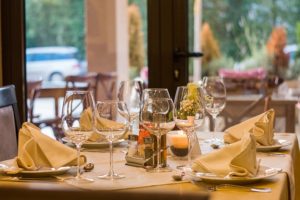 What are your clients up to? If they have public social media pages, this can be a great way to get more insight into their interests and lifestyle. I know one real estate agent who would keep an eye out for when clients checked into a restaurant or posted pictures of their meals and would call the restaurant to pay for their meal. This is a great way to get noticed and build good rapport with your clients.
5. Pop quizzes!

Who doesn't love to show off what they know? Asking a real estate or local knowledge question. If you really want to up your chances of engagement, you could always offer goodies for the first correct answer!
6. Where am I?

Another good quiz idea: take a selfie in a location around town. Have your followers guess where you are!
7. Share local photos

People love to see nice pictures of places they love. Snap some photos from around town or in different neighborhoods. Post a picture of the town holiday decorations!
8. Promote local events

Sharing local events not only shows that you're invested in the community, it also shows potential relocation clients all of the cool stuff that happens in your area.
9. Go Live!

Use Facebook Live to answer questions or give a tour of the home. Facebook Live is a great feature that allows your Facebook followers to directly interact with you.
10. Give personal insights
Sharing events from your life can make you seem more personable. Post about birthdays or office events!
11. Tweet along with House Hunters
Okay, you're not going to want to do this on Facebook, but it might be fun to tweet along with a new episode of House Hunters. Give your personal opinions on what's going on in the episodes as an actual real estate agent. People love getting the inside scoop!
Need Some Help?
Of course we get it, you're busy, and it can be hard to manage all of your social media accounts all of the time. Feel free to give us a call! We'll be happy to manage your accounts for you as part of one of our marketing retainers.