If you had a chance to check out my previous blog post, you're probably prepared for another dose of hard truth. Everyone knows the old adage "One should never judge a book by its cover" and "It doesn't matter what you look like, it's what's on the inside that counts."
And everyone takes that with a grain of salt.
Why? Because its not completely true. Whether its meeting someone for the first time, picking out a new pair of Stacy Adams' shoes, or shopping for a home, our first level of engagement is almost always visual. It creates a lasting impression that affects our decisions and our interactions.
You Can Only Make One First Impression … So Make It Count.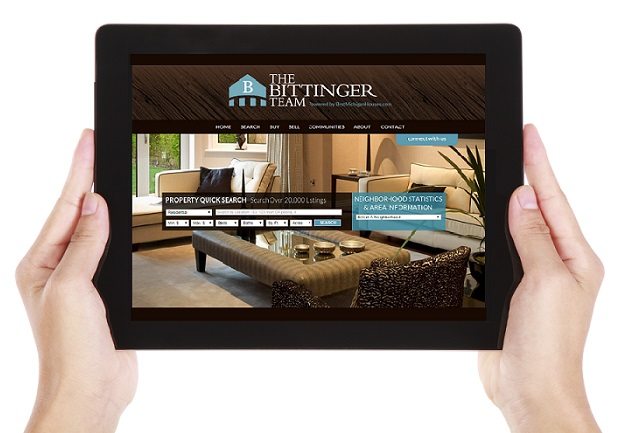 Perception is everything. And lets face it, as a real estate agent, the public's general perception of you is that you're a bit less trustworthy than lawyers and a hair more so than a used car salesman. In truth, Mother Teresa might have been your BFF, but the oft unwarranted perception real estate agents face is one of untrustworthiness. Therefore, your primary goal, before you've even begun to think about listing their home, or showing off your best listings, is to disarm potential clients and dissuade them of their doubts and fears.
You may be thinking; "I'm the most trustworthy person I know. Everybody who meets me thinks I'm the cat's pajamas. My potential client's trust and loyalty will bloom like a lily in the spring as soon as they shake my hand and take a glimpse of these pearly whites of mine. What does any of this have to do with my website?"
Your website serves not only as a point of contact, but also as a place of business. In real estate marketing, we call it your brand's "hub". A virtual place to be sure, but business happens on your site nonetheless. When clients come to your office you prioritize making their experience a pleasant one. Even if you personally don't mind a cluttered desk, trash strewn across the floor, or pink, leopard print couches, you'd probably put your personal concerns on the back-burner in favor of meeting your clients expectations of a professional work space.
The world wide web is no different (except for the fact that the back-button is always posturing at the top-left of your visitor's browser). Think of your website like your digital office. This is where the first impression your potential clients have of you as a professional happens. This is where they decide if you take your business seriously, or if their Google search results page has more promising prospects.
Good Design Legitimizes Your Real Estate Business
Here are a few things to consider when creating your virtual office space:
1) Keep It Clean
How easy it is for visitors to find what they are looking for when they come to your website. In my previous blog post, one of my two hard truths was about making sure your website's layout focuses on putting key features in prominent positions. This means that your placement of graphics, images, and text are all paramount in helping people find what they're looking for quickly. This also means trimming the fat, and getting rid of anything that is not essential for the success of your real estate website.
Too much clutter can prevent people from easily finding what they want by crowding it out with things they couldn't care less about. When people visit a clean, well laid-out site, they are able to let their guard down just a little. They begin to trust that this website was put together by a professional, and not some malware developer who wants to trick them into filling out a form just to steal their identity.
Here are some of my top picks for clean and crisp Dakno Marketing client site designs:
Kate and Tony Thomas of New Albany, OH
Lee and Noel Bittinger of Canton, MI
BloomTree Realty of Prescott, AZ
Brandon Clark of Lancaster, PA
2) Keep it Fresh
Design trends are constantly changing and your website needs to keep up with the pack. Some changes are purely aesthetic while others reflect changes in technology and how users are currently using the internet. Even if your current website looked great at the time, and is doing well in terms of SEO, it's important that you update your design. But make no mistake, this is not just getting a new design. It's about what getting a new design says. Taking the time to refresh your designs means that you understand how important your virtual office space is to your potential clients.
Visitors intuitively understand that someone who takes the initiative in keeping their virtual office in tip-top shape, is someone who will take the initiative in every part of their business, including the buying or selling of their home.
3) Keep It Clear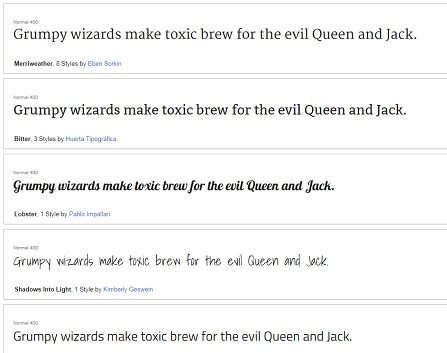 Good design also helps legitimize your business by providing clarity to visitors about what they should expect from their interactions with you. We offered an amazing piece on the importance of choosing the right colors for your website. That is a major part of shaping your clients expectations, and there is still more gold in that mine.
Everything from navigation and font choice, to the use of empty space, how many images you use, and how you choose to use them all need to be considered. All of these help convey something about your business. Intentionality in these areas begets consistency across all your branding materials. And a consistent brand begets trust, as your investment is readily apparent to all your visitors. That means your website logo, style, color pallet and graphical elements need to be mirrored on your other marketing pieces including:
Business cards
Letterhead
Newsletters
Just Listed/Just Sold postcards
Thank you cards
Listing/CMA presentation
Property cut sheets
Downloadable relocation guide
Yard signs
Truck/Van/Car wrap
The fact that you invest in your business's brand communicates that you value consistency and the long-term view of the business. You're in it for the long-haul and you care about how your practice is represented and perceived. A thought that couldn't be any more comforting to the home seller who is entrusting you to effectively market their home filled with their cherished memories.
Take This Test!
Review each of your marketing components (see the list above) and compare those to your website. Is your brand consistent across all media? If the answer is "no", now is the time to take action! You could be sacrificing opportunities to establish trust with your prospects. Contact the team here at Dakno and we will create the "wow" website and marketing components you need that will communicate that you can be trusted.
The Dakno Marketing creative team has more great tips and advice coming your way. Please subscribe to our blog to be notified when we update with another informative post.
Until next time,
Ryan