If you are in fact building a real estate website for first time home buyers, I'm sure you will find the following resources helpful. Remember, your new real estate web site will need to be centered around the "wants, needs and fears" of a first time home buyer. Your first time home buyer website should offer helpful articles, financial tools, engaging videos, detailed neighborhood information with maps and property search tools that focus on these sensitive areas.
First Time Home Buyer Articles
Here are a few suggested articles you will want to offer on your website. They include:
FTHB FAQs
Am I Financially Ready to Buy a (city name) Home?
Financial Benefits to Home Ownership
Understanding Credit Scores
Mortgages Made Simple
Why You Need a Tech-savvy, Social Media Fanatical (city name) Realtor
The Simplified Home Buying Process (diagram)
Search for Homes with Your Smart phone
Be a Social Media Freak
Place your social media links on your new FTHB website to sites like: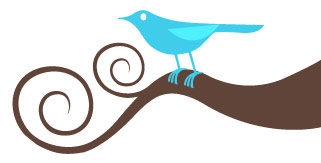 Twitter
Facebook
Flickr
YouTube
LinkedIn
Doing this demonstrates you play on their turf too. Remember, Gen Y and Gen X buyers tend to have the herd mentality. This means they seek the approval of the herd on social media sites when they find homes during their search. Admittedly, I offered LinkedIn last as the average age of the typical user of LinkedIn is older than Gen Y's and Gen X's. Still, Gen Y and Gen X corporate types understand the power of LinkedIn too.
Financial Tools Offered to Your First Time Home Buyer
Savings Calculator
Mortgage Calculator
Latte Factor Savings Calculator
Go Hyper-local and Offer Neighborhood Information
No longer can a real estate professional simply link to "outside resources" like the local chamber of commerce website or the vistor's bearu. First time homes buyers want and desire to have access to neighborhoods along with their:
amenities
a Google map
area photos
videos
fresh RSS feed of neighborhood blog post
market data/updates
entertainment/restaurant info
shopping venues
These über important features of a first time home buyer site need to be included in your targeted website. Remember, like other types of buyers, first time home buyer's aren't just purchasing brick, mortar and wood! They are buying the area.
Seeker Sensitive Property Search Tool!
Your property search tool must be easy to use but at the same time it should also offer web-savvy Google mapping features too. This includes offering your young visitors the ability to checkout neighborhoods and condo buildings with the very cool Google StreetView API.
Connect with First Time Buyers by Smartphone
You will also want to make sure you communicate that you are familiar with the primary tool of choice carried by every red blooded FTHB – the smartphone! FTHB's are using their smartphones armed with home search APPs in growing numbers. These smartphone APPs include:
1. Puluwai
2. Trulia
3. Zillow
4. House Hunter
5. Home Finder
6. Homes.com
7. Blue Atlas
8. NearBuy
Lastly, make sure your FTHB site has the appropriate imagery to relate to your target audience. Design themes of young couples, typical FTHB homes in your area, plus their toys…. AKA a smartphone, laptop, big screen HDTV and Wii to engage your typical FTHB is a must.
I trust your new FTHB web site has all of these components nailed down.
What resources other than articles, property search tools, videos, Google maps, and neighborhoods would you recommend.
Bobby Carroll – @rewebcoach