I know this will come as a shocker, but video for real estate is a pretty hot commodity! With so many low-cost cameras (like the Flip) and video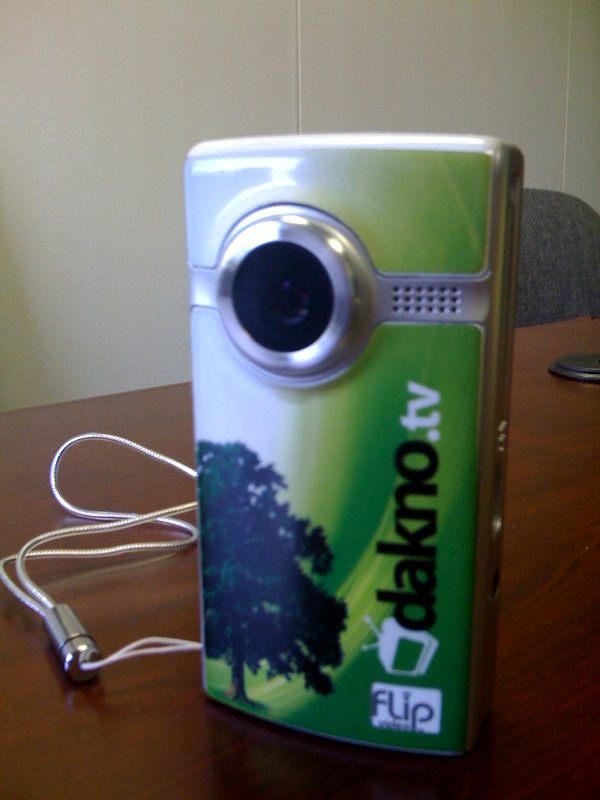 editing tools available to agents and brokers, video can be easily integrated into most real estate blogs and website platforms. There are a couple of real estate brokers and mortgage brokers who really get video and know how to use it very effectively. I highly recommend everyone checkout:
The K.I.S.S. is Best!
You'll notice they retain some of the raw, edginess to their videos but these guys have some technical post-editing chops too. The combination of excellent camera handling and post production work is really what sets them apart. You'll notice they refrain from using weird pealing transitions. Why agents love those transitions that include hearts, stars and any other "goofy" transitions are beyond me. The point being, the pros  keep everything really simple.
Get a Grip!
Starting with camera handling (Ian places his camera on his dash of his car and Mike & Mike use a tripod for single position shots, and when panning. You'll also notice they keep things real simple when making transitions from scene to scene. That's why they have built a faithful following of viewers who will stick with their videos. If you will mimic what these pros do when it comes to your real estate videos, you will be a hit too.
Viewers Won't Sit and Watch Your 30 Minute Real Estate Video!
Because we rely so  heavily on video in our real estate marketing efforts, agents often ask us what is the "sweet-spot" for the typical ADD afflicted site visitor of today? Our answer, videos need to be around 1-3 minutes in length. Remember, your viewer will appreciate it when you stick with simple transitions with the fade to gray transition.
Don't be a Rip-Off Artist!
Another tip, avoid using music ripped from iTunes or any other source. Sites where you can purchase royalty-free music include:
When selecting a background song, select something you can use over and over again. The point being, it will become an element of your brand. Think of your song as your theme song. Keep it light and select a tune that would appeal to the masses.
Video Tips for Real Estate Marketing
Before publishing anything for your audience practice, practice, practice. Once you have mastered the use of your camera, vlog often. It's the only way to improve your video skill.
Keep the length of your video very short (2-3 minutes max). Remember – viewers are afflicted with ADD possessing an incredible short attention span.
Don't pan around too quickly otherwise pass out barf bags.
Don't walk around taping as it tends to produce a bouncy image.
When recording a property, give the potential buyer time to take in the essence of the property.
Use the zoom sparingly. It's one feature that gets old quickly and, if used too often, will have less and less impact on the viewer.
If you're showing something important, linger on the element. Make sure the viewers have ample time to take it in. We are talking mere seconds here.
When in a stationary mode consider using a tripod. Even the steadiest hand has a tendency to wobble from time to time. Your viewers will thank you.
Remove seasonal decor references from the property as it automatically dates the video.
Skin your Flip! You may as well get some brand recognition from your camera while it's shoved in someone's face.
As I stated earlier, we recommend you mimic the pros. Check out the work of Mike Lefebvre, The Uncommon Agent (theuncommonagent.com), Mike Mueller (http://areweconnected.com/) and Ian Watt (ianwatt.ca).
Remember, when you  mimic their techniques, you are striving to keep things basic and simple. Observing these 10 tips will enhance the quality of your real estate videos. Have fun and be creative! You'll quickly find video will help you standout in the crowd!
Until my next post,
Video by The Uncommon Agent – Mike Lefebrvre