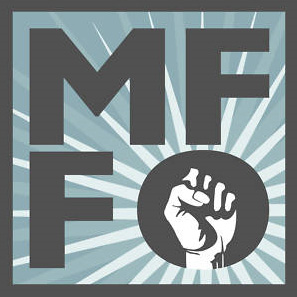 What started as a vision by Dakno web design guy Brad Carroll to help our friends Rocky and Jeff Turner with their Mothers Fighting For Others charity has evolved into one incredible mission thanks to many generous individuals and companies throughout RE.net! The genesis of this project actually germinated at the San Diego Real Estate Bar Camp back in the fall of 2009.
Here's the Need!
An urgent situation has led to the MFFO Board of Directors to decide to create a new home for 34 orphaned girls outside of Nairobi, Kenya. Experience has taught us the real estate industry is a very giving group of professionals and this is your opportunity to give knowing you are supporting people with a huge heart for these girls.
EXTREME "Bundling" of Real Estate Marketing Products and Services!
With the idea in mind to "bundle" the products and consultative services of real estate vendors and real estate professionals into one incredibly awesome real estate web marketing and social media package for auction has now blossomed into something far beyond Brad's wildest dreams! Needless to say, if you are ready to "amp up" your online presence to a meteoric level, this is one can't miss opportunity to help one of the absolute finest organizations plus obtain one kick-butt online marketing solution package! Time is running out so hurry to ebay today and place your bid for this most worthy cause!
It Keeps Getting Better!
To make this charity auction even better! Our buddy Mr. Bill Lublin, (Mr. Social Media Marketing Institute), has agreed to challenge others to help Mothers Fighting For Others raise funds to create a new home for 34 orphaned Kenyan girls. He has agreed to match funds contributed via this widget up to $2500.
The following services are being auctioned on eBay as one package right now.
ActiveRain – $715 Total Value
One Full Year Membership with the following:
$348 – RainMaker
$159 – RainCamp Ticket (closest Location to winner)
$108 – Localism Sponsorship – 1 local community
$100 – Outside Blog (includes support)
Feature one post of choice – (complimentary
Mike Mueller – $500 Total Value
One Custom Facebook Business Page (Includes 2 custom built tabs)
Dakno Marketing – $2682 Total Value
SwiftSite with 5 hours additional design customization ($925)
SwiftBlog ($550)
1 Year of Hosting both the website and blog ($708)
Posterous Blog Customization (to match the design of the site/blog) ($199)
6 month membership to Dakno's AllAccess Live Training
RealEstateShows – $1562 Total Values
A whole office account up to 50 agents.
Nicole Nicolay – $2000 Total Value
2 hours of one-on-one social media coaching via phone/Webinar. Coaching can be used for a specific goal or project, OR a review of current social media strategies and Web presence. Nicole will also provide you with a custom social media plan, including revised/or new goals with recommended implementation tasks.
Altos Research – $960 Total Value
One Altos report subscription one year (provided they are within their service area)
Diverse Solutions – Value Varies
an IDX for a year (provided they are within their service area)
Drew Meyers – $150 Total Value
1 hour of consulting time  – SEO, Social Media Marketing, wordpress, or whatever the person wants to talk about.
WellcomeMat – $2100 Total Value
A 10-Pack of WellcomeMat Pro for One Year
Jay Thompson – $300 Total Value
2 hours of 1-on-1 consulting
Total Value – Over $11,300
All proceeds benefit Mothers Fighting For Others. MFFO is a non-profit 501c3 organization (EIN/tax ID number: 26-0320699)
I agree with Jeff when he posted on his blog "This is a great package for a small real estate office as well."
Place your bid today and help Jeff and Rocky as they fight the good fight for others!