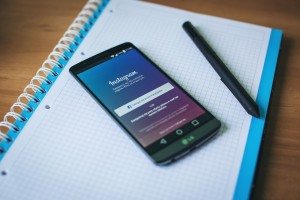 With the ever-changing real estate market, it's important to stay up-to-date on current events, technology & trends. Over the years social media has become an integral part of any business venture — real estate included. It's essentially free advertising, so we encourage you to hop on board and take your business to the next level! There are tons of things that you can do to improve your online presence with social media, starting from the very basics of creating your first business page.
Become a Social Media Expert
For you social media aficionados, we will also be covering some more advanced tips and tricks. For example, did you know that Siri (that little voice on your iPhone) is actually powered by the Bing search engine? That means that whenever someone asks Siri "Who is the best Realtor in my area?", results from Bing are being shown.
To optimize for the keyword phrase on Bing, it's important to include that keyword phrase in the copy of your "About Us" page as well as the title tag. It wouldn't be a bad idea if you had a blog post with a review from a past client using that keyword phrase.
Don't have a Bing business page? Now would be the time to create one!
Also remember, when buyers ask Siri for "homes for sale near my location?", those results are driven by "Yelp". Knowing this, it is an imperative agents have a Yelp business profile and solicit reviewers from Yelpers.
This week, while our usual Mastermind stars are away at the Atlanta REALTORS Residential RE Tradeshow and presenting "How to Leverage Facebook Live", we're taking over to give you Dakno's best tips and tricks for social media marketing. From Facebook, Twitter and Google Plus, we will be highlighting the easiest ways to improve your business success through some of our generation's most popular platforms.
Want to Hop on Board?
Our Pro & Premium clients enjoy exclusive access to our monthly Mastermind webinars. If you're interested in getting access to all of our Mastermind sessions, or would like to learn more about social media marketing, please contact our sales team at (919) 877-8511 to chat about pricing for our marketing packages.