This being Valentine's Day, I felt it appropriate to show some Dakno Real Estate Web Site design love for our friends at Posterous! Talk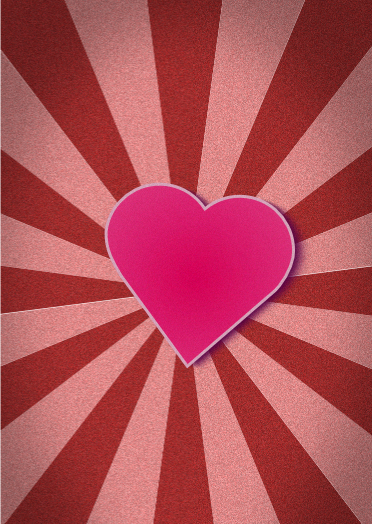 about instant gratification! Just publish something of great humor, a unique photo, or offer up a helpful tip and watch the page views go up.
The Posterous Community – An Eclectic Mashup!
If you have never heard of Posterous, we ask you please crawl out from under your rock and discover one of the most diverse and robust content sharing portals on the interwebs. The social nature of Posterous with subscribers is very vibrant! One of my fav emails I receive each morning is my subscription list of  Posterous blogs. It's a wonderful stream of the practical to the absurd and everything in between! It never fails to deliver insight and hilarity. Warning! One shouldn't view Posterous on an empty stomach. Posterous is heavily used for the purpose of displaying #foodporn!

Example of the Power of Posterous!
After receiving a Tweet from a friend at Twitter to review one of their recent real estate blog posts, I decided to create a quick screen capture on the Anatomy of a Real Estate Blog to share with Tweople.  Below is the image of the Posterous post with the embedded screen capture. While I've published posts that have received far more page views, take a look at the number of views this particular Posterous post received. Not to shabby.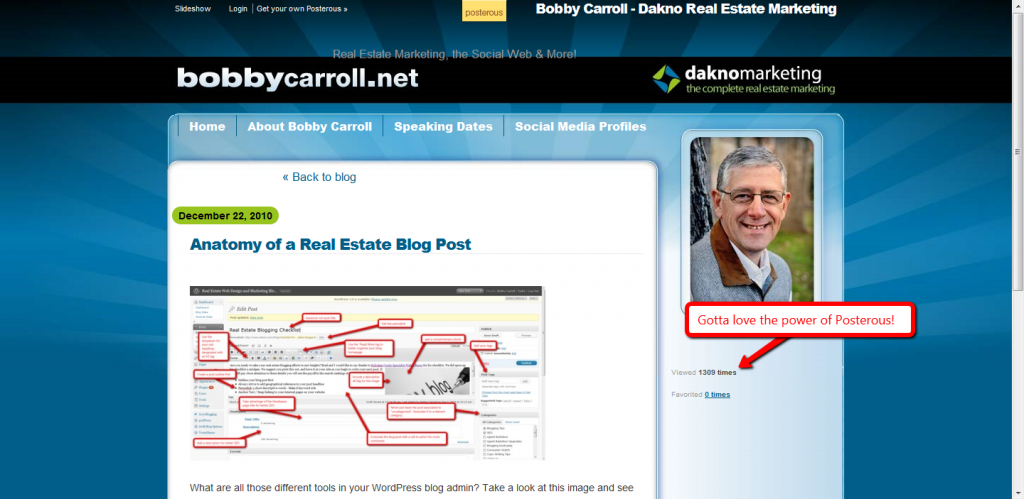 Like to Learn More About Posterous? Checkout Dakno.TV
If you're new to Posterous, we invite you cruise on over to view this 45 minute webinar at our Real Estate Video Training Blog Dakno.TV.
If you have a Posterous Blog, feel free to share your link with the rest of us by leaving a comment below!
By the way, we even customize Posterous Blogs for real estate agents.
Feel free to follow the author of this post – Bobby Carroll @rewebcoach
Related Posterous Post – How to Optimize Your Posterous Blog!
Flickr Photo credit: Valentine's Photo compliments of Nils Geylens