Real Estate Marketing Tips for Social Networking Newbies
For a real estate professional (or anyone seeking to begin an online social media marketing strategy), there are some recommended community guidelines you should consider before leaping into any online social networking community.
Forget the hard sell
Don't "force" your services or products on individuals in the community.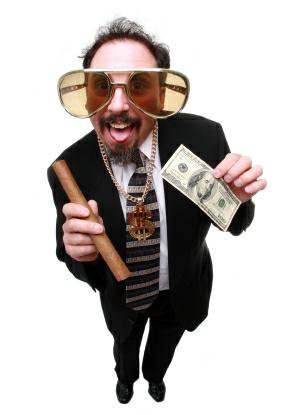 Any attempt to sell your products, services or yourself when you first meet someone (in any environment –digital or in person) is the fastest way to ruin any networking relationship before it begins. Instead, use your own expertise to give something to the other person. On MySpace, too, the most successful businesses are the ones that know how to give, whether it's a chef's exclusive recipe, or a roundup of upcoming local events.
Do your homework first
Always read the communities' Guidelines so you "play" within the rules. Remember this, online, your digital behavior is just as important as meeting someone in person at a networking event. Online communities like Active Rain, MySpace, Google's YouTube, or Facebook have their own cultures, rules, and social mores that business people disrespect at their peril. It is recommended you "hangout" on the site for a few days. Learn the "vibe" or the dynamic of the social networking site as a user before charging in with your take on the environment. Read other peoples take on a wide variety of topics then read some more before you create a page, post or comment.
Look before you leap….er speak
Networking is a two-way conversation, so be prepared to interact. Leave your ego behind. Beware of acting like the cocktail party equivalent of the bore who only talks about themselves.
Focus on quality information over quantity
Writing "War & Peace" post or pages is a waste of everyone's time (yours and your readers). Website visitors are "scanners" so why not properly "format" your post and do your readers a favor. Plus, providing quality information is the most important element to social media marketing. If you're giving away useful information to the community, you will create an online "following". In the social network environment it's important to be seen as a giver of reliable information.
Be authentic
If you enter an online social community with authenticity, you will be received with respect and admiration. Those who come with agendas will be quickly identified as spammers. One sure fire way to be kicked out of any community is to spam the community with solicitations for your business. And whether online or in-person, being discovered as a fraud has damaging consequences.
Be engaging
Talking about the mundane topics like the weather is no way to impress. Use your social media opportunity to show off the persona of your business, and be sure to refresh your content regularly.
Consistent follow up is key
Establishing a new connection doesn't end when the networking event is over, and successful online social networking requires offline connections, too. Consistent participation is the key. Social networking site etiquette states you should attempt to comment should others comment on your page or post. Plus – it keeps the comment stream going.
Online social communities should be a long term strategy
Approaching any networking event or community with the expectation of leaving with a new contract is missing the point. Immediate results seldom occur. You need to give something to the community before you start looking for an ROI [return on investment of your time. Think of online social communities in the same vain as other "giving back to the community opportunities". It has long-term value, even if it doesn't show up as a transaction.
What has been your experience?
Tell me what experience has taught you about using social networks as a component to your total online marketing strategy? Do you use spocial networks to build your business?
I appreciate your feedback.
Bobby