To be one of the most viable tools for real estate professionals who are engaged in social media, LinkedIn is often the most overlooked. I call it the "red headed ugly step-sister" of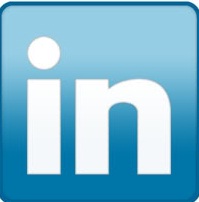 social media portals. It often gets very little respect! If you want more out of your LinkedIn profile, I encourage you to take a few minutes to easily implement these 4 action items to optimize it and you'll gain more out of it.
By the way, like the other social media marketing tools available, it's all about connecting and engaging with your target audience!
1. Are You at 100%?
If your LinkedIn profile status bar hasn't reached 100%, you've got work to do. This is especially true if you want your profile to show up in the search results for your name. Why have a LinkedIn profile if no one is ever going to find it.
2. Use Your Targeted Area Keywords in Your LinkedIn Profile
It's important to remember to use your area keyword references in your LinkedIn profile.

#3 How Compelling is "My Website"?
LinkedIn members frequently opt to simply upload their website or blog link and never click the edit button to add the actual name of their website/blog. It's a mistake and missed opportunity to leave the default setting "My Website" or "My Blog". How compelling is that?

What Lies Beyond?
Why not have the link say "Dakno Real Estate Marketing Blog". Plus, who knows "what lies beyond the link" if the website link is not named? The question of the unknown might sway members from clicking the "unlabeled" link.

Use All Linking Opportunities
By the way, LinkedIn members are given 3 links. I suggest you use them all! You might say, "But Bobby, I only have one site." If that is the case, link beyond your homepage. Link deeper into your site. Maybe link to your property search page, your client testimonial page or your contact page. Try to offer a page that gives the site visitor an opportunity to either engage with you or it offers them high value content. The point being, take advantage of all 3 link opportunities!!!
Bonus Tip!
When you do add your website or blog link, be sure to copy and paste the "full-path" link from your address bar to avoid typos and thus creating a "dead" link which is useless. Remember, the ultimate goal of your social media profiles is to guide visitors back to your online "hub" which is your website/blog.
#4 Give – Give – Give!
One last point. To really maximize your LinkedIn profile, be a giver!! Participate in groups. Answer questions from consumers and your peers about online marketing. You'll gain some great knowledge too. Lastly, give honest, praise-worthy "Recommendations".

When it comes to giving Recommendations, the law of reciprocity truly works. Not that LinkedIn members should be motivated to "give to get", but I have found when you do provide a genuine, well-thought-out recommendation chances are the receiver of the recommendation will reciprocate! I suggest you give it a try. It will make you feel good about yourself when you do give. And if you don't get a recommendation in return, no big deal!
Obviously, this is a really short list what one can do to enhance your LinkedIn profile. What optimization tip would you include to enhance LinkedIn as a social media marketing tool?
P.S. If we aren't connected at LinkedIn, what are you waiting for? Connect with Bobby Carroll at LinkedIn!