So the Charlotte Real Estate Bar Camp is next week (6-11-2010) and I'm pretty jazzed about going. The reason why I get so excited is because every real estate bar camp is different. They each have their own unique DNA. Sure there are some similarities but the way each REBC is run is different. And that's actually pretty cool. It's a whole new experience each time I attend one. The thing that still amazes me is the number of real estate professionals who still don't what know what a real estate bar camp is.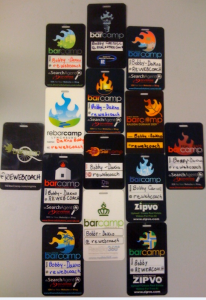 Having attended a few in the past, I thought it might be helpful to offer a few tips to all the RE Bar Camp virgins who will attending their first REBC in Charlotte (or what ever REBC you attend)! So here goes my 5 tips you should know before you attend your first (or your 20th) real estate bar camp.
1. Be a Giver at Your First Real Estate Bar Camp
You're probably scratching your head asking yourself, "how can I be a giver if this is my first REBC?"  First of all, giving is inherent to real estate bar camps. Because this is YOUR real estate bar camp, why not give by telling the organizers what it is you need to learn!
Do you need help with:
how to blog
how to Tweet
why I should add another "bright shiny object" like a "Like" business page on Facebook (Do we need another 365 Blog?)
what's the difference between an IDX that is iFramed versus a RETS-based data feed on your website
how to create a better listing presentation
how do I manage time better
is this mobile search thing here to stay and why should I care
ideas on managing a short sale better
how do I know why/when/how/where people go to my real estate website/blog
If you can help answer some of these burning questions (or any other topic related to life as a real estate pro), maybe you should be ready to lead a group discussion/session on a topic. If you can, try to share what you learn during your first REBCCLT with others by Tweeting updates tied to a hashtag #REBCCLT. Plus, typing what you've heard actually helps in the learning process.
2. Have Proper Expectations When You Arrive at Your First Real Estate Bar Camp
For the 1st timers, the amount of information you will receive at a real estate bar camp is like being fed with a fire-hose! Have a plan to walk away from your first REBC with 2 or 3 actionable ideas you can easily implement when you return to your office. Then set a goal to have your action items completed by one week after your first RE Bar Camp.
3. Have a Plan to Document What You Learn at Your First RE Bar Camp
I see all kinds of people using all manner of methods to take notes what they learn. Some are traditional and use pen and paper while others use a laptop. The point being come prepared to take a few notes, then the next day remember your "ah ha moments". These "gold nuggets" will be your action items you will want to implement. Ideas without action are worthless!
4. Check Your Competitive Spirit at the Door!
Yes, real estate professionals are territorial animals and always at the ready to "protect their turf". If you show up with an old school mentality that sharing information among your competitors is a bad thing, sorry Charlie, that sacred cow has been burned at the old "gate keepers of information" altar. Besides, that thought process is anathema to the goals of a real estate bar camp anyway! Why not embrace your first real estate bar camp as an opportunity to network with your peers. The friendships you create there will be priceless! Trust me, I speak from experience.
5. Be Ready to Implement the Law of Two Feet
You may have heard that a real estate bar camp is called "the un-conference". That means, in most cases, there is no agenda until the attendees decide what topics will be covered on the day of the event. If you arrive in a session and you determine that "this session" isn't for you, simply get up and go to your second choice for that time slot. That's the law of two feet. The other choice is to "sit tight" maybe guide the discussion in a direction that might be more beneficial for all concerned. Be careful here. Egos could be bruised.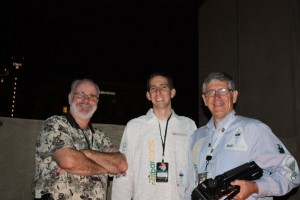 Bonus Tip – Lose the Suit!
Real estate bar camps are very relaxed to the point that, in most cases, the volunteers all wear t-shirts and jeans. Unless you wish to standout like a sore thumb in your coat, tie or dress, loss the suit and be casual.
If you've attended a real estate bar camp in the past, what tips would you offer to first-timers?
I look forward to your comments!
Bobby
P.S. Special thanks to Metro Charlotte REALTOR Lori Bee for this video recap of last years Charlotte Real Estate Bar Camp!