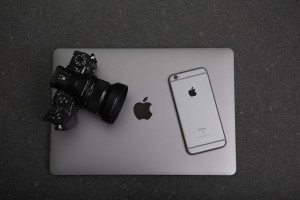 We've all heard the saying "a picture is worth a thousand words". The human brain naturally processes imagery much faster than it does text, so it's no surprise that photos have become an integral part of our online experiences.
So, if a picture is worth a thousand words, what does that mean for video? It's probably far more than you'd think. In fact, according to experts, just one minute of video is worth 1.8 million words.
Get in on the Action
Making up a third of all online activity, video has become a standard in the way we communicate. Yet, only 22% of U.S. small businesses plan to post a video in the next 12 months, according to Hubspot.
This is no exception for the real estate industry. Based on research by the National Association of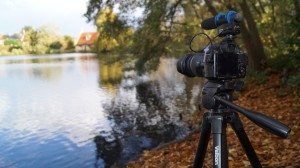 Realtors, 85% of buyers and sellers prefer to work with an agent who utilizes video, but only 15% of agents actually use it! If you knew you could get 1,800 times the exposure using video, why wouldn't you?
Videos are a huge part of effectively marketing a listing. In fact, listings with a video receive 403% more inquiries than those that don't! But why stop there? Inman found that of the homebuyers who use video in their home search, 86% watch videos to learn about the community. Community-based content is also great for ROI because it remains relevant year after year.
Lights, Camera, Action
In this month's Mastermind Session, Nicola and I will cover ways you can use video in your online marketing and on your website to help increase your online exposure and engagement with potential leads. There are several components that you have to consider before you even get started, like what camera you will use and what kind of video marketing budget you have.
Below are a few quick recommendations for cameras and editing software in different price points, but don't forget you've always got an iPhone with those things built in. You don't need all the bells and whistles to produce good content!
Video Cameras
Free! – Your smartphone or even a built in camera on your computer
$ – The Nikon Coolpix L340
$$ – Panasonic HC-V770 HD Camcorder
$$$ – Canon EOS 5D Mark III
Editing Softwares
Free! – iMovie for Mac; Windows Movie Maker for PC
$ – HitFilm
$$ – Final Cut Pro
$$$ – Adobe Premiere Pro
Ready for Your Close Up?
To learn more about utilizing video in your marketing strategy, tune into our Dakno Mastermind Session this Thursday at 3:00 PM EST.
If you need more help getting camera ready, reach out to your marketing specialist or, give us a call to discuss getting on one of our marketing retainers.