We hope you've all be enjoying our new Mastermind format. In case you've missed a few episodes, here's recap on some of the info we've covered this month.
5 Free Ways to Drive Traffic to your Site
It's all about getting links to your website in as many places as you can think of! Make sure that you're linking back to your website from places like your social media accounts. If you send out print materials, be sure to include your website so that clients can find out more about you.
If you include your website link in your email signature, people who get emails from you will be able to follow them back to your website. How about when people give you a call? If they reach your voicemail, this is the perfect time to remind them that they can also contact you through your website. Provide your web address in your voicemail and clients will be able to find you!
How to be found on Google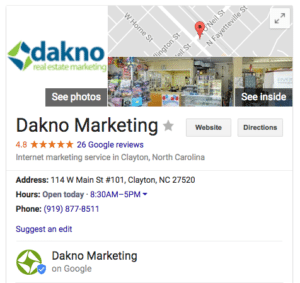 When it comes to marketing, this is the million dollar question: how can people find me on Google? The first step is to make sure that all of your Google My Business info is up to date. This will ensure that clients can find you easily when they type your name into Google. You're also more likely to show up on Google Maps if clients type in "Real Estate Agents Near Me." Check out the full video for tips on how to differentiate yourself from your brokerage.

Cobranding
Teamwork makes the dream work! Working with and highlighting other local businesses on your real estate website is a great way to reach new audiences and get your name out there. You'll not only be reaching your own audience, but also the audience of the business you're working with. This is a great way to extend your reach and get your name out there!

Get More
To find out more about these topics, be sure to check out the full videos! Don't miss these awesome marketing tidbits. Tune in every Tuesday to our Facebook or Youtube page to catch more awesome tips.
Interested in a little help to implement these strategies? No problem! Give us a call to find out more about our marketing retainer packages.