Can you say traffic, traffic and more traffic to your blog/website. I'll never forget sitting in the NYC real estate bar camp and hearing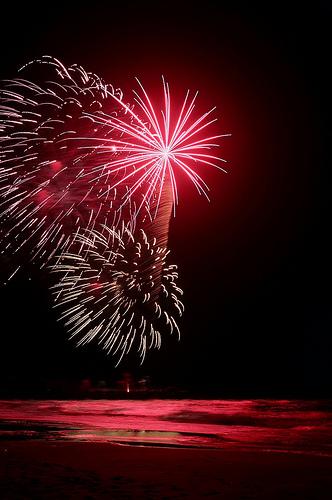 the Phoenix Real Estate Guy, Jay Thompson offer a presentation on his Google Analytics and say how many visitors (big numbers!!) went to his blog as a result of his fireworks post he wrote.
News Flash!
Now Jay's one smart cookie, and he realizes the chances of his huge amount of traffic converting into tons of clients is probably pretty slim but you never know how many readers may eventually turn into clients. Plus, I'm sure year after year, they return to Jay's blog for updates on 4th of July fireworks info. Now that's being "top of mind"! I say it's better to write the post and be known as the local area expert with the skinny on your area fireworks displays than to sit back and watch other blogs swell with visitors.
I Speak From Experience Too!
Prior to writing about the local 4th of July Emerald Isle fireworks display, I was averaging around 100 visitors a day to my Crystal Coast Blog. Not great numbers but not bad either. The days leading up to and including the 4th of July, I saw almost 500 unique visitors a day come to my blog. Not too shabby! Now the goal is to offer high value content to keep them coming back after the 4th of July is a distant memory. Check out the tips below to see how you can sustain a bit of that holiday traffic.
Important Tips to Writing Your 4th of July Fireworks Post
This tip is courtesy of one of my morning Twitter buddies, Lisa Sanderson (@LisaSanderson). Stroudsberg, PA real estate specialist, Lisa states you should offer tips where to gain the best view of the fireworks spectacle. For even more visitors, I say invite your faithful readers to meet you at your secret viewing spot and meet them face to face (#f2f). Now that's practicing real YEO (You Engaging Others!). Thanks Lisa! Take photos of those you meet in the crowd. See more on that tip below.

Want to keep your site visitors coming back after the 4th is a long forgotten memory? Invite your readers to take photos of their favorite fireworks display and submit them to your new photo blog! Now you're talking more visitors to your blog after the excitement is over and visitors are a premium.
Google never forgets, which means your site visitors might find your fireworks article you wrote back in 2008 (which didn't include a date on it). Granted, most post are dated but never leave anything to chance. Plus, your area may have changed the venue for the display (like it did in Emerald Isle). As a result of reading last years post, your reader may have gone on a "wild goose chase" looking for the site for last years fireworks display. Not good! The remedy? Add a date to the article. Special "thanks" to @Twitterzilla Chris Griffith, Realtor® from Bonita Springs, Florida for contributing that tip!
Now that everyone will be writing about their local area 4th of July fireworks next year, make your post different. Back to Jay, he wraps up his 4th of July post with a plea for folks to not drive and drink. Plus, he offers a cab company phone number to help prevent tragic and senseless injuries and deaths from drinking and driving. Now that's a great way to conclude a post by offering a public service announcement!
Keep the info simple and offer link love to the organization(s) orchestrating the 4th of July event(s).

What Other Tips Would You Offer?
Okay kids, what other suggestions would you offer to make your fireworks post really sizzle for days after the event is over?
Blog on,
Bobby
P.S. Be sure to let photo contributors know when you will post the images so they can tell all their friends and relatives to visit your blog. Of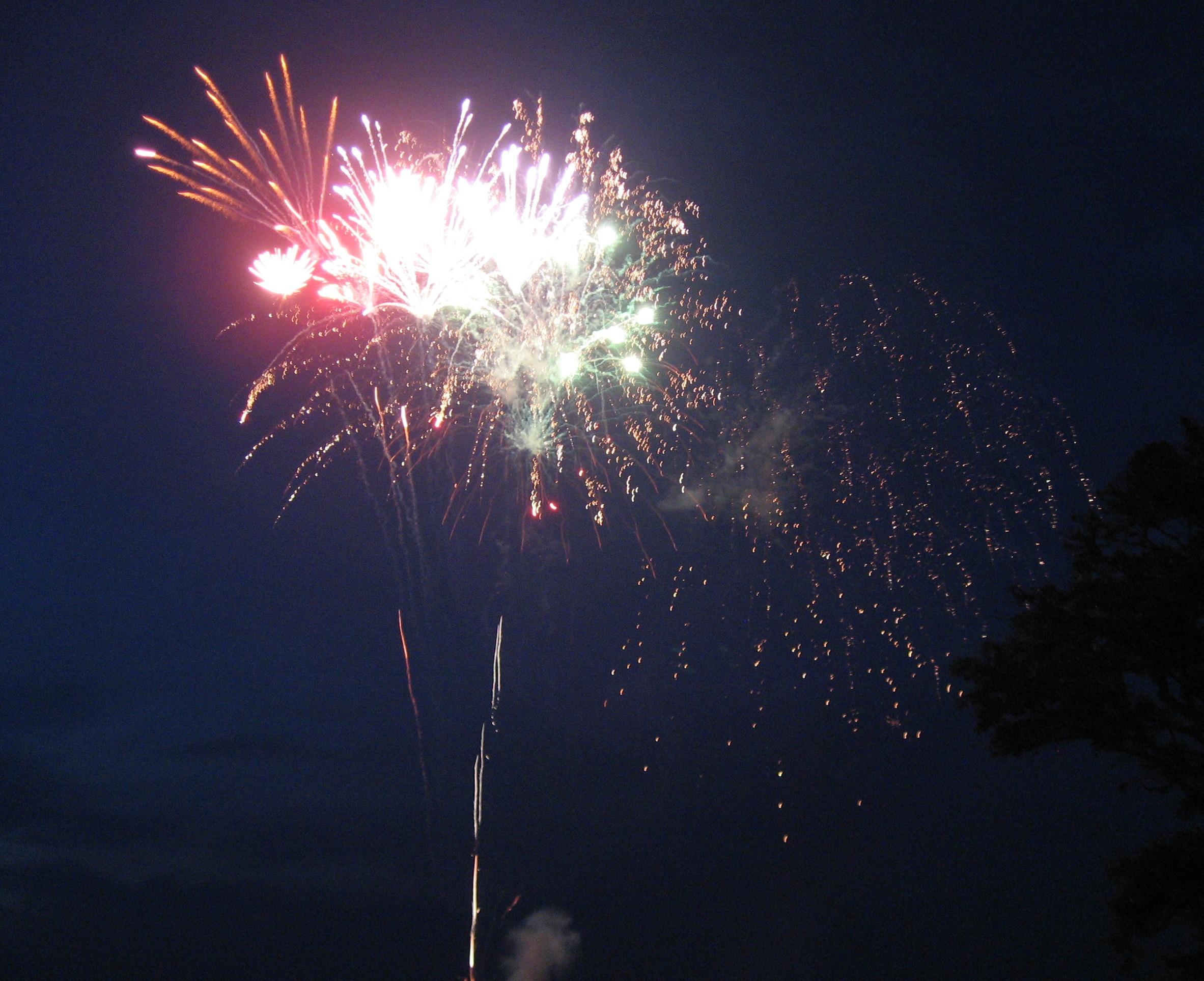 course, your going to want to provide "credit" for the images to those who took and submitted the photos. Also, let contributors know upfront you may take "creative liberty" with their images. Lastly, say that some images may or may not be displayed due to mitigating factors such as space, age and content appropriateness, and editor discretion.