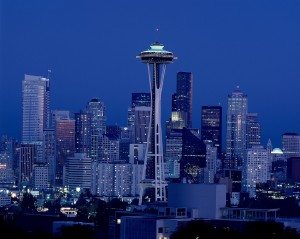 A few weeks ago I had a chance to fly to Seattle with Brad for the Real Estate Success Rocks conference in September. We knew a lot of our clients would be there, and it was a great opportunity for me to learn about the real estate industry and meet the agents we've worked with in person.
I spent a lot of my time going into the "breakout sessions," and I got to soak in a lot of knowledge about the real estate industry from an agent's perspective. I had never been in an area before where I hadn't been in that target audience. The conference there was for the real estate agents; I wasn't a real estate agent, but our clients are, and I was excited to learn new ways I can help our clients be successful.
Here are a couple of takeaways from the Seattle conference that I thought were useful:
Out-of-the-Box Marketing Strategies
One example that they talked about in the sessions was trying to sell a house that didn't have a backyard.
The response I heard was from an agent who said to advertise it with "Selling a House with No Backyard?" That way, the home buyers wouldn't be surprised about the backyard when they got to the house since it was advertised beforehand, leading to more quality leads.
New Ways to Contact Leads: Call Their Email
Brad did a session about lead conversion one day we were in Seattle, and he talked about how generating leads is fairly easy, but the hardest and most important part is converting leads — if you have all these leads but no conversion, it's basically all for nothing.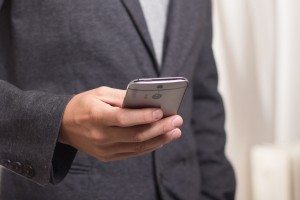 At one point he mentioned how to contact a lead when all you had was an email address. If you have Google Hangout, or FaceTime for your iPhone, you can actually call someone's email address.
For iPhones, you can type in someone's email address in FaceTime, and if it's tied to their cloud account, it will give you the option to call their phone. For Androids, you can do the same thing in Google Hangout.
But Brad advised only use it sparingly because you don't want to seem like a stalker.
Come See Us in Myrtle Beach This Weekend!
Personally, my favorite part of the Seattle conference was the networking events. It was exciting to be able to talk to agents outside of the work walls. It's good to be doing business, but it's also good to get to know the people you work with on a personal level.
The Seattle conference was a great learning experience for me, and I hope that these takeaways can help you be more successful.
Come see us next time we're out and about — we'll be in Myrtle Beach this weekend for the REBarcamp. If you can't see us then, we'll be in San Diego in mid-November. Look forward to talking to you next time!