Battling the elements (6 inches of snow), real estate professionals from all over the country will be gathering today to attend the Viginia RE Barcamp held at the Fredericksburg Area Association of Realtors. If you can't join us in person, we invite you to watch the live video stream provided by Dakno Real Estate Marketing. We will also archive this stream allowing you to watch this event at a later date. So check back here later to watch the event at your leisure.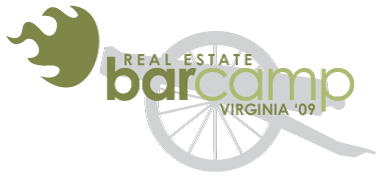 Join the Barcamp Virginia Party
Don't forget, you can join in the conversation at REBCVA by using the chat feature to ask questions and leave comments.
Enjoy the event and may it help you grow as a real estate blogger,
Bobby Carroll
Follow Bobby Carroll (@rewebcoach) and Brad Carroll on Twitter (@dakno)
UPDATE! We have recently rolled out archived the REBar Camp Virginia recorded sessions at www.Dakno.tv. Watch the Virginia REBar Camp recorded sessions NOW!