What a privilege it was to be invited on the Tamara Dorris Blog Talk Radio Show on Wednesday, March 24th. Over the next 2 post I will share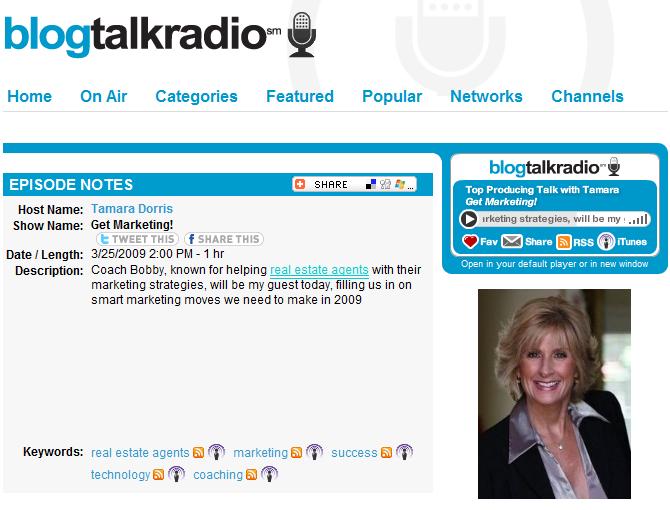 with you my notes from Tamara's show. I thought it would be helpful for you to have access to this Neighborhood Marketing Plan for your little corner of the world.
While it's awesome to get those great keywords like city name real estate (example-Dallas real estate), too many real estate agents overlook neighborhood keywords (long-tail searches). And the reality is that people who are searching with those neighborhood-centric keywords actually make stronger, more qualified consumers. Why? Someone searching for "Dallas real estate" is just browsing (tire-kickers) in broad generalities while someone searching for homes for sale in the Dallas neighborhood of Preston Hollow are looking for – well, homes for sale in Preston Hollow. There's a strong probability they may be 30-60 days out instead of 18 months.
If a RE Pro will provide this unique, SEO keyword-rich indexable content it will offer so much search power for the site owner
Integrate Real Estate Video
First, video is so easy especially with a Flip video camera!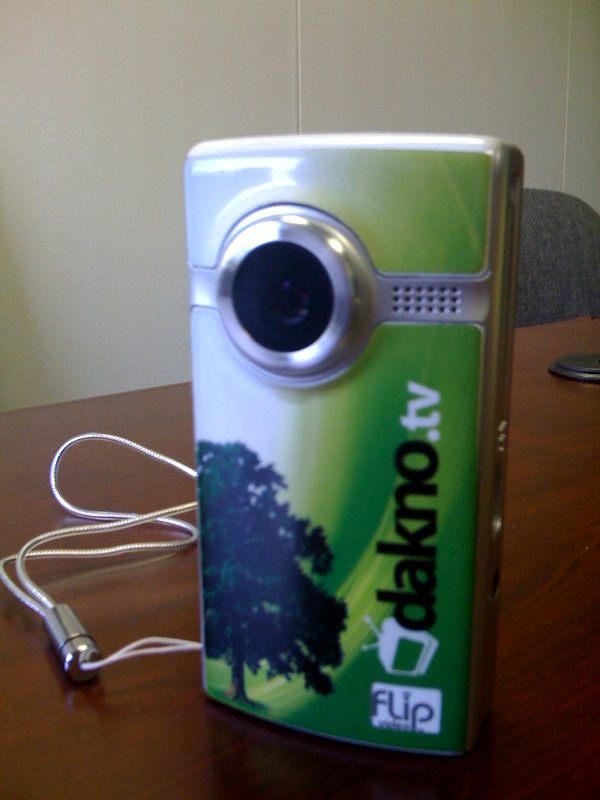 Here are a few examples how to integrate video onto your real estate website: Aventura Lakes-Scott Patterson, Golden Eagle Plantation-Joe Manausa
When in doubt, copy the pros! "The Uncommon Agent", Mike Lefebvre, Realtor in the Boston and Ian Watt from Vancouver, BC
Armed with the cost-effective Flip Mino video camera, Microsoft Movie Maker (or if you are a Mac user go with iMovie) and a little time, Real Estate Pros can produce some very compelling and interesting content for their neighborhoods. Your site visitors will love that content on your websites and blogs.
Use Social Media Sites Like Facebook & Twitter
Create a Facebook neighborhood group page and highlight local neighborhood events like HOA meetings, community yard sales, mommy meet-ups, special socials like block parties, etc.
Twitter Participating on Twitter will give you the golden opportunity to be recognized as a resource person and a trusted advisor. That way you can be positioned as someone who is that information provider in your area. Using popular keywords Tweeted, you can then work to fulfill those needs, both on Twitter and on your own websites and blog. Look at the questions people in your local target market are asking on Twitter via defined searches for the following questions:

"Do you know anyone in (area name)"
"Looking for"
Link to Your Neighborhood Pages from Your Online Profiles
ActiveRain profile link back to your neighborhood
Trulia Blogs – write a blog post and link back to neighborhood page
Youtube video (be sure to tag each video properly), maybe syndicate the video via TubeMogul.com
Squidoo Lens (remember that they give you the ability to create an RSS feed. Why not create a separate category feed just for that neighborhood)
Write blog post about the neighborhood. Identify amenities, the local schools and lifestyle fun things to do nearby!
Spotlight local businesses around that neighborhood and point site visitors to your business directory for all their home care needs. Interview the business owner!
Outside.in (tag each blog post with your zip code for that neighborhood)
Look for Local Portals (typically sponsored by local media such as TV and Newspaper)
If the neighborhood is large enough, add your link in Wikipedia
Become a local editor on Topix.com and write unique teaser content linking back to your website with strong anchor text in the link
Feed your neighborhood information on your blog into LinkedIn
Be Selfish with Your Website Traffic
Don't link away to the Chamber of Commerce website thinking that's going to be the best resource for area information. You could be providing traffic to your competitor! Beware of banner ads on monetized Chamber sites. Get this; I have personally seen framed chamber sites within agent sites-yes, it's true!
You work hard for your traffic therefor, I suggest you keep your site visitor and provide that hyper local neighborhood information on your website with high value area information that includes:
Identify amenities like golf course info, pools, tennis courts, playgrounds, parks & rec facilities, school info, fun things to do that center around lifestyle (equestrian, water sports).
Remember, consumers are buying more than a piece of property. They are buying the area too so providing indepth area information is important to your site visitor!
But This is a Lot of Work!
Anything worth doing (that creates value and opportunity) takes work. Don't get discouraged! Instead, tackle one task at a time. Do that and consumers will surely see you as Their Neighborhood Expert!
Let me know if you implement any of these strategies! I'd love to see your work in action!