Are you ready to take your real estate blogging efforts to new heights? Brad and I would like to say thanks to Hoboken Condo Specialist Walter Burns for his blog checklist. We did spice up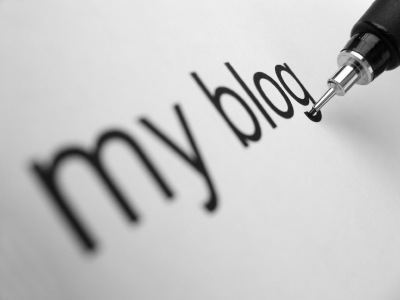 his checklist a smidgen. We suggest you print this out, and have it at your side as you begin to write your next post. If you will pay close attention to these details you will see the payoff in the search rankings of your blog!
Outline your blog post first
Always strive to add geographical reference in your post headline
Permalink-3 short descriptive words – Make it keyword rich
Anchor Text / Deep linking to your internal pages on your website
Title Tag  – keyword rich. Ensure it is different than post title and permalink
Add tags (area, zipcode, etc)
Add categories (but not too many-8-10 max)
Add keyword-rich sub headlines – H3
Add a photo – add alt text
Add the "Read More" tag
Ensure the blog post is scanner friendly
Conclude with a call to action for comment generation
An Anatomy of a Real Estate Blog Post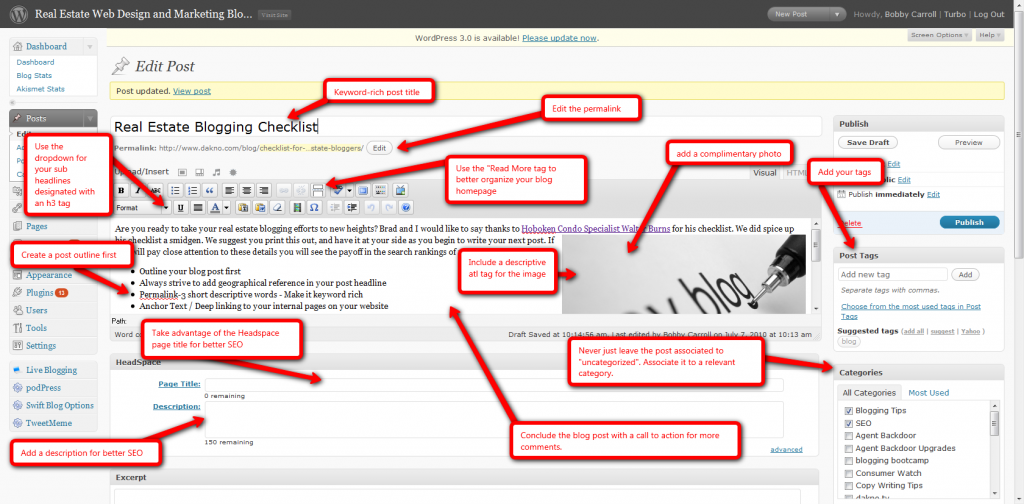 What Other Components Would You Add?
I look forward to your comments!
Happy blogging!
Bobby