Build Connections and Convert More Leads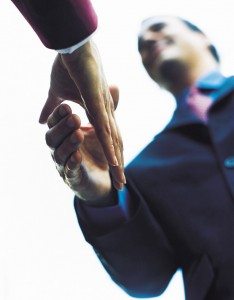 In the two short months since I started at Dakno, we've released two amazing mobile responsive themes and more than ten updates to Dakno Admin features. Already, I've worked with at least 50 of our clients, and I've truly enjoyed strategizing with each and every one of you in your marketing plans.
I always encourage my clients to explore everything that Dakno Admin has to offer. We work hard to continually deliver new features and extras – at no charge to you! Dakno Admin was designed to arm you with everything you need to successfully convert leads generated by your real estate website, including management, cultivation and follow-up.
If you haven't already noticed, Dakno Admin recently released an update to Contact Information Pages. Let's take a look at how this update humanizes leads and makes it easier to form the connection necessary to close a lead.
Feature Release Update: Contact Information Page
As a successful real estate agent, it's critical that you have the proper tools to incubate, convert and close leads. Our update to the Contact Information Page will allow you to send targeted messages and form a connection with your client.
You can now view a contact's information in an easy to read format.
Dakno Admin will automatically perform social media recon for your contacts. This includes a photo and auto-populated links to publicly-available social media profiles.
The addition of a quick navigation at the top of the contact page allows you to quickly jump to specific sections.
In this fast-paced industry, it can be easy to get caught up in gathering as many email addresses as possible and sending out masses of generic messages. Quantity is important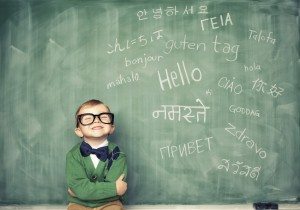 , but so is quality, which is why it's important to do your homework. But nobody likes doing homework, so we're making it easier for you.
By running your lead's contact information against a variety of social media accounts, a profile of your lead is created. This gives you insight as to who this person is. You can then use Dakno Admin's lead management features to contact your lead, categorize their interests and set follow-up reminders.
The Benefits of Social Recon
A lead is far from just an email address. A lead is a person, and a potential client. This person has a name, a face, a family, wants, and needs.
The new features of the Contact Information Page humanize your leads by painting a picture of who your client is. By stalking browsing their public social media profiles, you'll get a glimpse into their lifestyle, affording you valuable clues as to what their wants and needs could be.
For example:
Do they have kids? They may be looking to move into a larger home, or need information about local schools.
Are they golfing in their profile picture? Maybe they're interested in living in a country club community.
Did they just get a new job? Do they need to relocate? Great – you have information about the neighborhoods they're moving to.
You get the picture. Use this insight to find a connection with your lead. You'll have an idea of what they want and how you can help them BEFORE you even contact them. Instead of using the same tired, generic real estate conversation starters, you can build rapport. Their trust, and a sale, will follow. Just don't come on too strong.

Don't Worry – It's Easy to Use!
Instead of having to scroll down the page to find what you're looking for, we've rearranged the Contact Information Page to put more information above the fold. You can now see lead tags and assigned email marketing tasks at a glance.
Additionally, you can now quickly and easily see your lead's "stats." Important details such as the last time you contacted them, their most recent engagement, and how long ago they created their profile are now available at your fingertips.
Use this information to your advantage. If it's been a while, follow up! If they've been active recently, check in with them to gauge their current needs. Your paycheck, your to-do list, and (most importantly) your clients will thank you.
Stay Tuned For More Dakno Admin Updates in 2015
As long as we're still alive and kicking, we will continue to roll out new themes, features, and updates.
To get the most out of Dakno Admin, check out our extensive database of training videos for a refresher or to learn something new. Scroll to the bottom of the training page to find out how to join our live monthly webinars, held the 1st and 3rd Thursday of every month at 3pm (EST).
As always, if you get stuck along the way, send a support ticket to support@dakno.com.
Until next time,
Lauren