As I'm sure you're well aware, lead follow up is incredibly important in the real estate industry. While many Realtors want more leads and will pay top dollar to get them, many of them don't know what to do with them once they've got the leads.
If Mick Jagger fills out a form to request more information on a property, how would you respond?
Option A: "Hi, Mick, Here is the information you requested. Thanks, Robyn"
Option B: "Hi Mick, Here is the information you requested on 123 Main Street. It's a really great property and is going to go quickly! I'm free on Tuesday between 1 and 5pm if you'd like to take a look at it. Just reply back to this email and let me know what works best for you. Thanks! Robyn"
Unfortunately, all too often I see people choosing Option A. I know you're busy and you have 50 other leads you have to respond to today, but isn't it better to spend an extra minute or two on an email with a call to action in it versus one that contains no reason for them to reply back?
You've Got To Show Me Love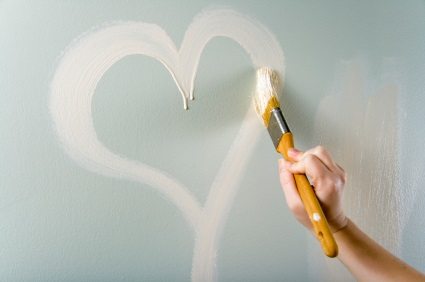 It's kind of like online dating. If you're on Match.com and you contact that good looking person you think you have so much in common with, what would you say to them? Would you simply message them and say "Hi, you're cute. I think we have a lot in common." No! Well, actually, I know a lot of people do, but what you actually should be doing is asking a question.
A more appropriate way to message someone would be…
"Hi, I think you're really cute and we seem to have a lot in common. I also enjoy reading fiction chick-lit novels. Who's your favorite author? Have you read Emily Giffin's newest book?"
This provides so much more information about you as a person (you're interesting, you can keep the conversation going, and you actually care about them and their interests.)
Much like online dating messages, real estate lead follow up needs to show that you care about the lead and want them to succeed in their real estate adventure. As Robin S stated in her song circa 1990, "you've got to show me love". Show your leads and contacts that you are invested in their best interests and you want their business.
Flattery Will Get You Everywhere
Well, maybe not everywhere, but it's not bad to include a little bit in your email followups from time to time.
"Thank you for visiting www.yourdomainhere.com. It'd be my pleasure to give you information on the property you requested. This property is one of the best I've seen in a long time. You have really good taste!"
Have you ever replied to a lead like this? If not, why haven't you? It's okay to flatter your leads! Just make sure to find the happy balance so it's sincere and not overkill.
Time Is Of The Essence
Another thing to keep in mind when following up with leads is creating a sense of urgency. We've all seen the infomercials that command your attention with "Act now in the next 10 minutes and you'll get a second Snuggie for free! FOR FREE!" Who doesn't want a second Snuggie? For free?!
While you won't be giving away houses for free, you still should play to the sense of urgency in your followups.
"Hi Julie, 456 Elm Street is a great property. There was a home on the market recently in that same neighborhood that sold in one day and over asking price, so if you're interested, it'd be best to go ahead and get you in there to take a look. Would you like to go see this home tomorrow at 10am or Thursday at 4pm? Also, here's the link to another property I found that you may be interested in. It's just down the street from 456 Elm Street, so if you'd like, we can check out that one, too, while we're in the Sleepy Hollow area."
So where have you seen this "if you like this, we think you will like that" concept? You got it, iTunes! The iTunes logic of "you liked (or purchased) this song and we think you would like this other song in the same genre" is a great method to show value and set yourself apart from other agents. Applying this to your website means you'll be putting your website top of mind for your leads. The more times someone goes to your site, the more likely they are to remember you and call you for their real estate needs.
One Of These Things Is Not Like The Others
So now that you're a pro in how you should reply to a lead, let's read through a few more emails that I've witnessed first hand.
Below are a few examples of (real!) emails people have sent to their contacts. Can you spot the well-crafted followups?
A.) "Hope you are well! Wanted to follow up with you about your upcoming trip to visit the area for your relocation. Would love to meet with you & give you some great free info on the area & the home buying process in NC. What dates will you be here?"
B.) "Good afternoon Theresa, Was the neighborhood you're referring to this? http://www.holdingvillage.com/"
C.) "Hope you are doing well! Wanted to follow up with you in regards to your Raleigh relocation & home search. You had previously mentioned you would be contacting several agents & you would then be coming to the area for a visit. Have you narrowed it down?
I would love the opportunity to help you with the process! Please let me know if there is anything I can help you with. Did you get a chance to review the home buying guide I emailed you with the last email?"
D.) "Good morning, Mike. Just left you a voicemail and thought it might be handy to send an email follow up as well. Thank you for your inquiry on www.dakno.com regarding a lead capturing real estate website solution. Would it be convenient for me to contact you between 12:30- 2pm (pst) today?"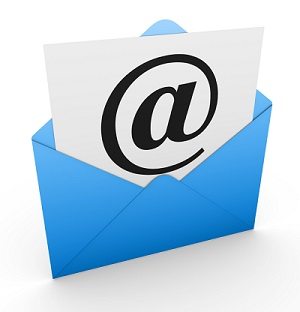 If you answered A, C, and D, you are correct! These emails are great because they end with a relevant question that pertains to the conversation at hand, they're brief but still friendly, and they show that the sender is interested in helping the recipient. While B does ask a question, it's very short and doesn't provide for much other than a "yes" or "no" answer. How would you fix this one? I would add something like:
"This is a great neighborhood. Since you said you were looking to downsize to about 1900 sq.ft., I would also recommend X and Y neighborhoods, too. There are several listings in both of those areas right now. What price range are you looking to stay within?
I hope you don't mind, I went ahead and set up a property organizer account for you with a saved search for all three neighborhoods. You'll get automatic emails when properties come on the market in those areas and you can edit these searches at any time. These homes sell pretty quickly, so if you see something you'd like to take a look at, please let me know. In fact, here's a link to one I thought you might like…"
Bonus tip: If you have DaknoAdmin, be sure to take advantage of our Email to Notes feature. It allows you to copy the emails you send to your leads and contacts directly into DaknoAdmin (into that contact's entry), so you don't have to manually input this information.
Find Followup Scripts In The Dakno Marketing Vault
Do you want access to more scripts like the ones above? If you've recently signed up for a Dakno Monthly Marketing Package, you have access to these within the Marketing Vault. Not sure if you're on a monthly package? Give us a call and we'll let you know! The Marketing Vault is an exclusive service available only to package subscribers. Be the expert and follow up with your leads like a pro! Don't lose out on business because your follow up isn't up to par.
Until next time,
Robyn