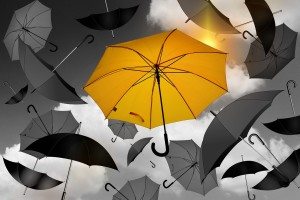 This weekend, Brad and the marketing team were excited to attend the National Association of Realtors (NAR) Conference & Expo in sunny Orlando, Florida. The team had a wonderful time getting to listen to some amazing speakers and came back with some excellent takeaways.
One of the recurring themes of the weekend was something that Dakno Marketing has been pushing for years: finding your niche and becoming an expert. Here's a sneak peek of the November Mastermind Webinar in which Brad and Kalaisha will be discussing the importance of finding your niche.
What Separates You From the Competition?
Finding a niche will not only make you unique, but encourage prospects to seek you out. So what is it that sets you apart? Most people have an answer to this question, and most of those answers sound something like this:
I'm trustworthy

I love helping home buyers

Real estate is my passion
But do these things really set you apart from the competition? The answer is a definitive no.
You never want someone to be able to respond with, "Well I should hope so," when you pitch your selling point. We hope you're trustworthy; we hope you love helping home buyers; we hope you're passionate about real estate, otherwise why should anyone work with you? What sets you apart should not be the bare minimum.
Instead your response should be more along the lines of:
My forte is homeowners with large animals

I am an expert on beachfront homes in Myrtle Beach, SC

I specialize in penthouse apartments   
A niche can be as simple as a geographic location or as specific as homes that cater to off-the-grid living. Whatever your niche is, don't be afraid to market your expertise.  
But I Don't Want to Alienate Any Potential Clients!
Many people worry that if they're busy targeting one audience, they'll be excluding people outside of that audience. Our advice? Don't fret about the business you might have had. Focus on the business that's going to seek you out.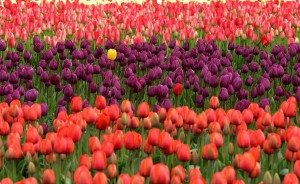 Let's imagine for a second that you're getting married, and as you're going down your wedding checklist, you realize you need a photographer. Now, are you going to be searching for a general photographer? Or a wedding photographer? Chances are you're going to be looking for a wedding photographer.
It's the same with real estate. If a homebuyer is looking to live in a specific area, type of home, or needs a certain amenity, nine times out of ten they're going to go with the real estate agent who's an expert in what they're looking for.
Ready to Find Your Focus?
The Webinar goes live at 3:00pm EST on Thursday, November 10th. Our Pro & Premium clients enjoy exclusive access to our monthly Mastermind webinars. If you're interested in accessing all of our Mastermind sessions, or would like to learn more about finding your niche, please contact our sales team at (919) 877-8511 to talk about pricing for our marketing packages.