Last weekend, Brad and some of the Dakno crew were fortunate to fly to Nashville for the Nashville REBar Camp 2017 hosted by Brian Copeland. For those of you who are unfamiliar, REBarCamp is kind of a rite of passage for real estate agents.
It's an incredible experience where a ton of people in the real estate game get together to share their expertise and discuss what's working and what's not. There are plenty of opportunities to learn as well as share knowledge.
What You Missed at Nashville REBarCamp 2017
It'd be impossible to share all of of the awesome information we learned in just one blog post, so here are some of our top takeaways from the Nashville REBarCamp 2017.
Create a Personal Experience
Whether you're working with buyers or sellers, you're going to want to give your clients a personalized experience starting from the moment they come onto your website until the point they're ready to use you again. You're going to want to make their experience unique. Attend to their wants, needs, fears, and desires. We're going to be sharing some awesome ideas for personalized experiences in upcoming blogs, so stay tuned!
Make Yourself Easy to Find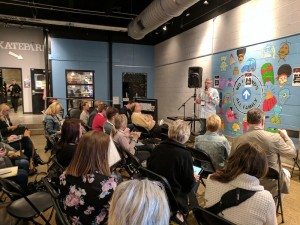 Have you ever been to website and really struggled to find exactly where the contact information is? It's really annoying, isn't it? Don't make your leads have to hunt for you. Make your information readily available and uniform across your website and social media platforms. Be sure to always include your name, address, and phone number.
Building Trust with Your Site Visitors Starts with Amazing Content
Content generation was a common theme we heard over and over at the Nashville REBarCamp. If you are stumped what type of content helps build trust, try documenting your life as an agent while focusing on the things that impact buyers and sellers. Don't forget, content comes in many forms.
For instance, waiting on clients who are running late? Why not take your Facebook followers on an impromptu tour of the home with Facebook Live! Text, images and video are all important mediums that need to used to communicate with your site visitors.
Prepare Now for the Market Downturn
Speaking of content, one comment made by Zach Schabot really hit home. Zach challenged agents to prepare content now for the market downturn. He went on to say how important it is for agents to begin taking photos, creating video and generate stories so they can leverage it when the market begins to retreat. Brilliant!
You are a Business – Function Like One!
During Bobby's session on "Ratings and Reviews Make the World Go Around" a simple poll was taken to gauge how well agents had established their ratings and reviews platforms. Based on the poll results attendees quickly learned how much work needed to be done with creating and optimizing their platforms. These platforms included:
Want to see your score for your business on these crucial platforms? Use this tool!
Be a Big Fish in a Small Pond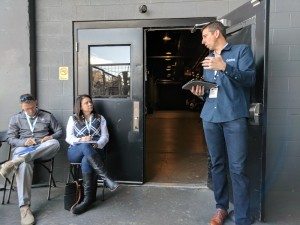 How many real estate agents are there in your area? More than 10? I should think so. In which case, it's impossible for all of you to be on the front page of Google for "homes for sale in your area."
But how many agents have a page dedicated to "homes in your area with a pool" or "homes in your area with access to Google Fiber"? By tailoring your pages to specific searches your clients are likely making, you'll improve your SEO rankings and help you become a big fish in a small pond.
Have a "Thing," Be the Expert
This can go hand-in-hand with the last point. Make yourself known as the real estate agent who specializes in homes with pools. Or the agent who focuses on selling penthouse condos. Or the agent who focuses on first-time home buyers. Don't worry, your niche won't alienate potential clients. As we've discussed in a previous blog, having a niche will help you stand out and drive traffic to your site.
No Lead is a Bad Lead
You never know who is going to be your next buyer or seller, so it's always worth keeping in touch with all of your leads to keep yourself top of mind. And it definitely helps to have a smart CRM–like DaknoAdmin 😉 –that will help you track return visitors in order to keep all of your leads in organized categories.
Bonus Tip: Don't Be Afraid to Hire an Expert
This is a statement that came up a lot during the REBarCamp: don't be afraid to hire outside help. We get it, you're a real estate agent; you're really busy. There is so much you have on your plate at any given time, you might not be able to keep a blog or design your own postcards or even keep your social media up to date.
So instead of just procrastinating on your blog or not sending out a postcard, why not spend a little extra money to get it done? There are plenty of people available to help you out. But we recommend going with someone who specializes in real estate.
Will a non-specialized copywriter know to comply with the Fair Housing Act or know the difference between a Realtor and a real estate agent? Will a non-specialized designer know how to avoid creating a blind ad? When you work with an expert, you get specialized attention that's quick and can comply with real estate best practices.
Want to Learn More?
We'd love to chat with you about what we learned at REBarCamp and how you can take advantage of all of these marketing tips. To find out about using our services or getting on a marketing package, be sure to contact us!