This post is actually the result of an email response I wrote today to Dakno Blogging Bootcamp student,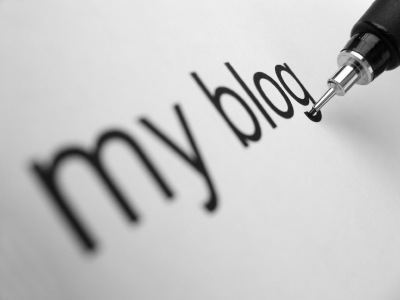 Dena Calivas, Eco-friendly Realtor in Jacksonville, Florida. Occasionally it happens that way. I'll be writing an email (yes-they are this long. Have pity on the recipient!) and when I have finished writing my (War & Peace) email, I'll look back and think, now that is blogging material! If you are "hitting the wall" with writer's block for your blog, go back and read some of your past emails to your clients or associates. Who knows what "blog fodder' is just sitting in your sent folder.
Please Don't FSBO Your Brand!
In my email to Dena, I was sharing with her the importance of conveying a consistent professional message with each component in her arsenal of online and offline media. Too often I see a "mashup" of different branding elements all thrown together. Many agents will produce something for their print media, then something totally different for their website. The outcome is a hodgepodge of dreadfully unprofessional branding gone awry. What a missed opportunity to make a positive impression. Much of it is the result of what I call "FSBO" design work performed by "DIY" real estate agents armed with a Publisher application. Most are looking to save a buck. Need I remind you that you get what you pay for.
Building Trust with Your Prospects!
Remember, it really is important you communicate trust and professionalism with your online and offline presence. This is accomplished by offering to your online and offline prospects and your clients a consistent look and feel for every piece of media you offer. It starts the moment you hand a prospect your business card or the instant a visitor arrives at your real estate blog or your website. That's what I call an "impression" moment! The look and feel of each interaction opportunity should be duplicated.
Repeated Impressions Build Trust
Remember – repeated impressions builds trust. That's Marketing 101. To do otherwise diminishes the trust factor you work so hard to develop. That's why every interaction must be exact. I challenge you to take inventory of the following opportunities and make sure every one of these offer your prospect (or client) a consistent look and feel based on the anchor of your brand – your website:
•    Your website (the anchor of your branding!) From it every other piece should mimic it.
•    Your blog (the design should mirror your website)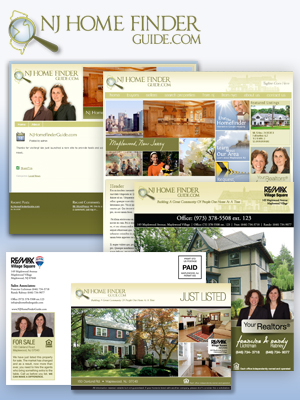 •    Business cards
•    Thank you note cards
•    Letterhead
•    Email stationery
•    Car wrap/van wrap/moving truck wrap
•    Property take one flyers
•    Just Listed/Just Sold postcards
•    Direct mail postcards
•    Listing Presentations
•    Buyer/Seller Guides
•    Relo Guides
•    CMA's
•    Yard Signs
•    Billboards
•    Water bottle labels
•    Koozies (form insulation for cans and bottles)
•    Print ads (Homes & Land, The Real Estate Book, newspaper and magazine ads…etc.)
There are probably others I have omitted, the point being, every one of these pieces is a golden opportunity to make a positive impression and solicit a strong call to action to your audience. Call today, email today!
Last But Not Least – Measure for ROI
If you offer any of these media by all means measure each for its effectiveness. If it's not helping propel your business, evaluate it, retool it and if necessary, eliminate it. Just be careful with your brand. Making a major overhaul of your logo and your corporate identity should be approached cautiously. Take a look at the most recognized brands. They seldom make sweeping changes unless it is the result of a merger or buyout.
Devise a Focus Group
Now might be the most opportune time to gather all of your marketing collateral and place it in front of a small focus group. Maybe your focus group is made up of a past client, a new client and other unbiased friends and associates. Provide your group with examples of each piece of your marketing material and ask for their honest opinion. It's a great place to start. From there you can begin to reign in your brand and hone it to your target market.
Any Feedback?
Everyone has an opinion – what's yours?
Until my next post,
Bobby Carroll – Your Real Estate Marketing Guide