In my last post you learned the back story to the genesis of our set and why we went about building it to stream live videos. Using photo's taken during the construction process, you will see step by step how our new set came to life! It really was a labor of love.
Keep it Simple Or…..?
After giving the concept a little more thought, I decided the set could offer some serious potential to our local real estate clients. Imagine our clients using the set to video tape helpful "How To" videos, creating client video testimonials and many other applications. Because a strand of our DNA is to do things right and with excellence, we decided the low-budget, cable access, 2 chairs, a plant and a bed sheet would not cut it. We had to go bigger!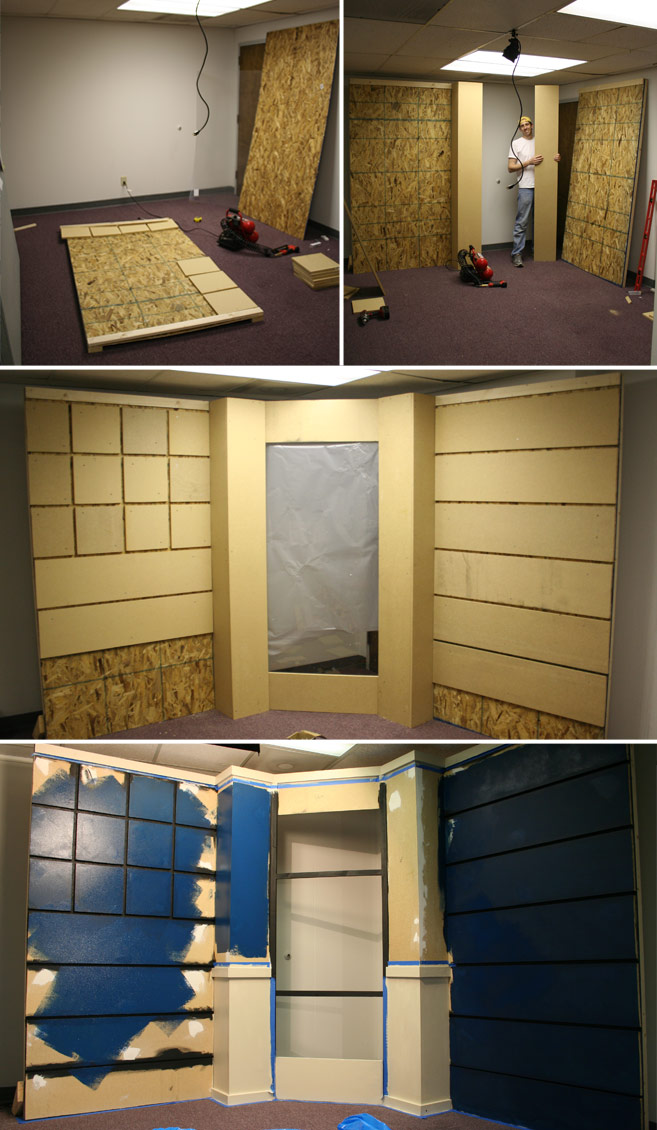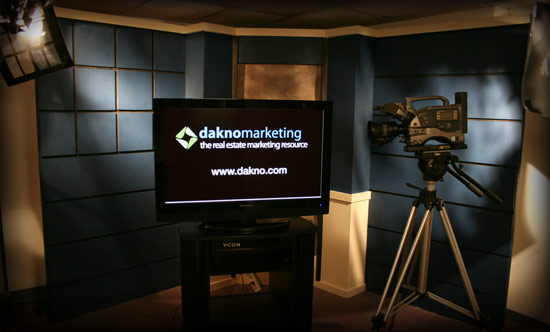 Now that It's Complete – What's Next?
In a matter of weeks our next Blogging BootCamp will be starting (2-12-09) and what better way to give our new set a real workout than to offer the sessions via live streaming video. Other events on the horizon for our new set include a social media bootcamp, free real estate marketing webinars, along with numerous other ideas currently being developed by the team. I recommend you either subscribe to this blog or check back here at the Dakno Real Estate Marketing Blog often for the latest news how this new resource will be put to good use for you.
Your Ideas Are Wanted Too!
If you have a recommendation how we can utilize this new Dakno set to offer more value to you our friends in RE.Net, be sure to leave a comment below!