There's no better feeling than nailing your company logo and designing a sleek, stunning website. But have you given any thought to your writing style?
What you say is just as important as how you say it, which is why it's crucial for real estate agents, especially those just getting started, to pinpoint their unique writing style. While you don't have to go all out and create a brand style guide for your website (though we highly recommend it), you should at least stick with a writing style that you like.
But I'm getting ahead of myself. Let's talk first about how to identify your writing style.
What Do You Want to Say with Your Website?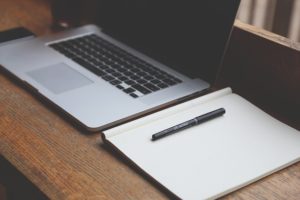 Your brand is the first thing that potential clients notice about your company, so it's crucial to come up with a writing style that complements your goals — and, ideally, your website's design.
Let's say you have a website that looks more corporate, sleek, and high-end. But if the writing on your site is rife with slang and informal phrasing, the visual contrast will look ridiculous. Potential clients might not even take you seriously.
On the other hand, a website that shows off fun and engaging colors yet has a stiff writing style will also look amiss. (I'm using extreme examples here.)
Hone In on Your Unique Writing Style
The good news? Identifying your writing style isn't difficult. Most people, agents included, write the way they speak. So when you're coming up with your brand's style, use that as a starting point.
To further pinpoint your writing style, consider these style options.
Formal vs. conversational: Do you prefer to write as if you were penning an academic essay or writing a personal letter to a friend?
Playful vs. reserved: Do you feel comfortable writing in a silly manner? Or do you prefer to sound more serious?
Simple vs. complex: Do you like short sentences that get to the point? Or do you prefer long, flowing sentences that, when read aloud, sound almost song-like?
Good Writing = Great Leads
People want to have a good experience when they visit your website. While your writing style might not be the sole reason someone stays on your site — great content and resources should do that — it plays a big role in building your credibility.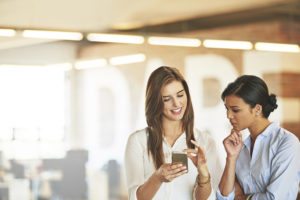 We've written about why your writing matters in real estate before, but if you haven't had a chance to read that blog post yet, here's a recap: your writing style conveys a message, either one that bores audiences to tears or one that intrigues them so much that they can't wait to work with you.
This is just one reason why it's important to nail down your writing style and keep it consistent (including on 404 error pages, lead capture forms, in social media posts, and especially in email marketing).
How You Write Isn't Wrong, But…
While no writing style is technically wrong, there can be a wrong way to deliver information. When identifying your writing style, it's best to also consider your audience. What would buyers and sellers in your niche expect to hear from a real estate agent they've chosen?
Our Copywriters Can Convey "You"
Our in-house copywriters are a talented bunch, so if you need help creating content for your website and want to keep it consistent with your writing style, we have you covered. Don't have a website with us? No problem! Get in touch with us and let's talk about your brand!