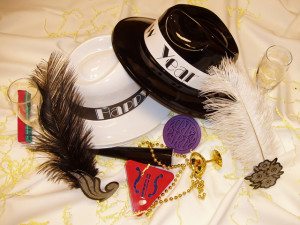 Happy 2017! Nothing like a new year to start us off on a fresh page. It's time to commit to doing all those things we always mean to start doing (that we really should be doing), but we never get around to them because we don't have the time, or we forget about them, or one of the million other excuses we come up with. To help jumpstart your New Year's resolutions, we've come up with 7 marketing tips to help you start your new year off on the right track.
1. Create a Blog Post
The hardest part about creating a blog is finding interesting topics to write about. Once you come up with your topic, the rest is easy.
Topics can range from information about your product or service to general topics related to your industry's field. And it never hurts to brush up on your blogging basics.
2. Clean and Manage Your CRM
It's easy to fall behind on your CRM. This year make it a priority to update and clean up all of your contacts. This will make it easier to follow up on leads and convert those leads to sales!
Assign your leads to a salesperson immediately for quick follow ups.
Create tags to determine with leads are "hot."
Never delete from the CRM but be sure you have proper labels on all entries.
3. Keep Up-to-Date with Social Media
Social media is a fast and immediate way to reach your audience but it's easy to forget about your accounts and go days without posting. Here are some tips to ensure you keep up-to-date with all your accounts.
Create a calendar each month to ensure you don't forget to post on any of your sites.
Schedule posts to go out on days and times that you may be too busy to log in and post.
Share content related to your market/industry. It is a fast and easy way to keep your audience engaged.
4. Update Your Imagery/Pictures
Have a lot of stock photos on your sites or old outdated pictures? If you do, it's probably obvious to your clients. Switch them out with new stock photos or hire a photographer to take new ones. This is an easy way to give your site a fresh look with minimum work!
5. Reach Out to Existing Clients
Finding new clients and driving sales isn't the only way to improve your business.You can grow your business from the inside and retain clients for longer periods.
Follow up with your existing clients to ensure they are satisfied. Can you up-sell them on a product or service?
Find out what they like and dislike about your product or service. This could help you improve your customer service.
6. Create Videos or a YouTube Channel
Do you have a lot to say and want to engage your audience but don't want to write? Grab a camera, smartphone or tablet and start recording.Videos are a great way to engage with both current and potential clients!
Create videos that highlight or demo your product or service.
Make a "How-To" video of your favorite tips.
Show your brand in a new light by creating a video that your audience might not expect.
7. Start an Email Campaign
If you're thinking of signing up for an email service, don't worry we've got you covered! We have email marketing built in to DaknoAdmin. You can create fun and engaging emails check in with current customers or use it as a sales tool to drive new sales.
This is also a tool to use to drive your audience to your blog or share any videos you create.
If you don't have time to write your own emails, DaknoAdmin gives you access to our marketing vault full of pre-written content that you can tailor to your own clients or use as is.
8. Get a Marketing Partner
Okay, we know we said 7 tips, but we're going to throw in one more. It's always helpful to have a workout buddy to keep you accountable—let us be your marketing buddy to help you keep all of your marketing resolutions! We'll be with you every step of the way. 🙂
If you have any questions about any of our marketing services or about using DaknoAdmin, feel free to contact us. Give us a call at (919) 877-8511.