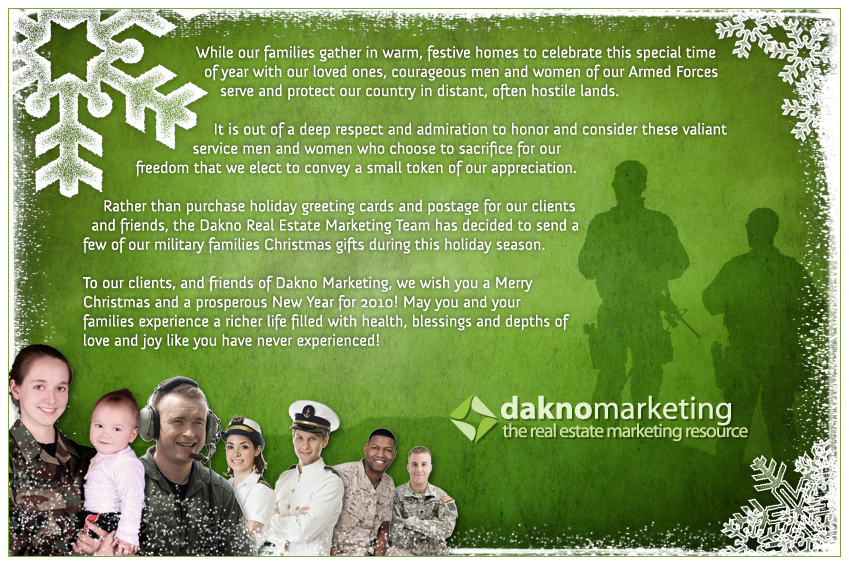 While our families gather in warm, festive homes to celebrate this special time of year with our loved ones, courageous men and women of our Armed Forces serve and protect our country in distant, often hostile lands.
It is out of a deep respect and admiration to honor and consider these valiant service men and women who choose to sacrifice for our freedom that we elect to convey a small token of our appreciation.
Rather than purchase holiday greeting cards and postage for our clients and friends, the Dakno Real Estate Marketing Team has decided to send a few of our military families Christmas gifts during this holiday season.
To our clients, and friends of Dakno Marketing, we wish you a Merry Christmas and a prosperous New Year for 2010! May you and your families experience a richer life filled with health, blessings and depths of love and joy like you have never experienced!
All the best,
The Dakno Marketing Team