Some forget or are not privy of the tools we have at our disposal. Discovering and actually putting such things to use can vastly improve performance. Here are a few easy ways to make more efficient use of your time.
Push It! P-push It Real Good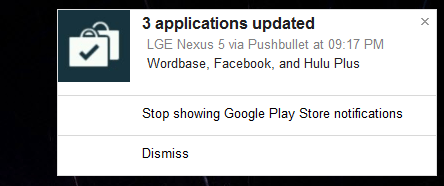 The average person checks their phone approximately 110 times a day. If they spend about 6 seconds looking at their phone each time, that's over 10 minutes spent daily checking to ensure those mundane notifications aren't of any significance.
A wonderful free app for both Android and iOS is PushBullet. If your eyes are already affixed to one screen, there is no reason for you to divert them to another. With PushBullet you can have a phone or tablet's notifications mirrored as notifications on a computer. This allows you to both view and dismiss notifications without needing to pick up a phone.
The features do not stop there though. You can also push files, pictures, links and most recently share copy & paste functions between devices. It's easy to set up and definitely worth checking out.
The LastPass-word Management You'll Ever Need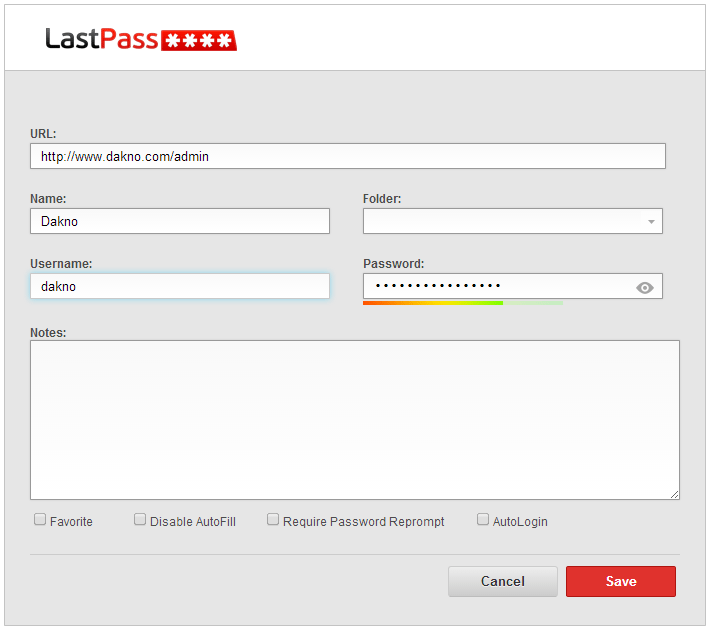 At times it can be tough keeping track of the plethora of passwords you create and use across the web. It can become quite a waste of time recalling what password you used for a particular site or having to go through a "forgot password" sequence for the umpteenth time.
While browsers such as Chrome have built-in options, there is a much more robust and secure solution available. LastPass is aptly named because it's the last password manager you'll ever need. LastPass can keep your passwords securely synced between browsers and platforms. For a premium it can even sync passwords between a team of people.
It's as simple as downloading the app or extension for the particular platform you plan to use, setting a master password (the one password you will need to remember), and adding some passwords. This will allow you to access your passwords instantly from anywhere provided LastPass is installed there.
Keeping Organized with DaknoAdmin
At Dakno, we aim to provide our clients with amazing tools that allow them to efficiently gather and organize information. The power is then placed in their hands to make use of these tools. Suprisingly, only 6% of DaknoAdmin users have made use of the Auto-Tag feature for our forms. This allows you to pre-sort contacts based on form submissions without having to go back and manually add tags to them after the fact. Keeping your contacts organized can prove to be a valuable asset in helping you get set up to place a particular tag set into an email marketing campaign.
Additionally, only 1.5% of DaknoAdmin users have used the Contact Reminders. This module allows you to set up criteria to remind you to take action on a contact after a period of time, based on a tag, or whether the contact is assigned. Staying on top of your leads and making sure no one slips through the cracks is important for success with your website and reminders will help you be more efficient at doing so.
Are you making the most of your site? Have you taken the time to check out our Auto-Tag and Contact Reminder features? Have they helped you be more efficient? Let us know in the comments.
Until next time,
Brian