Good Grief Charlie Brown – Blogging Takes Too Much Time!
Often when consulting with our real estate clients, we hear the "sighs and moans" or even worse the silence on the other end of the phone. It's about the time when we begin to talk about the commitment of time required if your mission is to "blog for business." Obviously, when talking about blogging, like any marketing activity, it should be viewed as an investment that can pay big dividends in a number of ways. I always like to discuss the benefits of blogging. That's because those who blog have witnessed first-hand the "real" benefits. Some of the benefits you will realize include: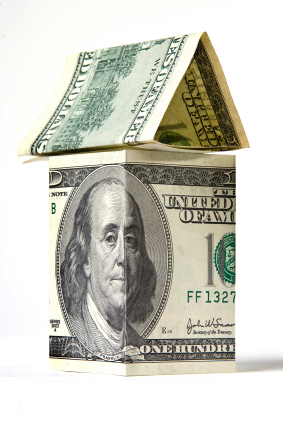 Increased visibility by search engines. The Google "quick bot" loves blog posts and fresh content. You will see an SEO boast if you implement smart linking techniques within your copy of your posts to your flagship website. Don't forget to use those great keywords for your area!
Site visitors love blogs because they are typically more consumer-friendly and less threatening. This creates opportunities for a relaxed dialog if the blogger uses the "soft sale" approach to blogging.
The blog can and should serve as a platform to demonstrate you are a "SME" or a subject matter expert in your area. Offering valuable information, market trends and tips that benefits the site visitor should be the goal of the blog. Being recognized for your expertise is both gratifying and can create opportunities for contact and dialog.
The ultimate benefit is to begin to reach the masses and cultivate leads from you blog.
Be Creative – Use Local Mania!
To accomplish this mission, below I outline several local resources to help take the weight (and for some) the burden of blogging off your shoulders. Allow these suggestions to be a creative "launching pad" for other ideas to help you manage your blog.
Interview your lending consultant. Ask him or her to write a post about taking the mystery out of financing a home. Help your partner by creating a list of interview questions. That way you control the context and tenor of the post.
Many of you see a real need to provide site visitors more information about your area. To help remove some of the burden of writing copy yourself why not go to your "farm community" elementary school. Ask permission from the Principal to speak with the language arts teacher. Ask if you can "host" a student writing contest for your blog site. State that the articles should be written about "Why the Kids Love Living in their Neighborhood". Ask permission to "publish" the best 2 or 3 "articles" written by the students. Be clear that all entries become your property and as such might be used on your blog in the future. Don't forget to award prizes to those who submit the best entries and be sure to tell all the mommies and dads where they can go to read the "published" articles written by Sally and Johnny. Now you have generated instant site visitors!
Other local resources you could "spot light" include interviewing your chamber of commerce official, the local school board member, city/town council member, plumber, home stager, custom new home builder, handy person, the list grows on.
If you have team members (buyer's agents, listing coordinators), by all means have them guest post occasionally.
These ideas should have your creative juices flowing. If I have omitted an important local resource, share with us what resources you have tapped into to help you maintain your blog.
To your blogging success!
Bobby