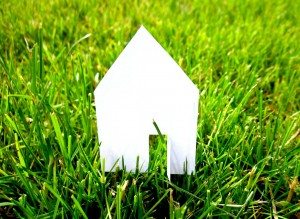 As the year wraps up, we're all working hard to prepare for next year, and now is the best time to plan your marketing strategies and goals.
I want to spend some time today talking about good real estate marketing strategies for 2016, but first I need to explain two different types of marketing techniques: silo marketing and strategic marketing.
Silo Marketing Vs. Strategic Marketing
When real estate agents take on isolated marketing campaigns with one goal in mind (gaining large numbers of leads), that's called silo marketing. When agents use integrated marketing campaigns with multiple goals in mind, that's called strategic marketing.
Generate Leads and Stay Top of Mind
Let me put it this way: Silo marketing means that agents may reach 1,000 people with PPC, print marketing, and a home value tool, but they may only gain 100 leads. What about the other 900 people?
With strategic marketing, agents can still reach 1,000 people with PPC, print marketing, and other campaigns, but they'll gain the 100 leads in addition to those 900 other people with retargeting ads, addresses, and branding impressions.
But the biggest difference between the two marketing strategies is that strategic marketing lets the agent reach a buyer or seller more than once, so that agent is able to stay top of mind.
Plan for 2016 with Elements of Strategic Marketing
A good rule of thumb is to begin with the end in mind. With a strategic marketing plan, your primary goal is generating leads, your secondary goal is collecting addresses, and your tertiary goal is creating brand impressions and staying top of mind. So instead of checking off the boxes of marketing campaigns to use in 2016, here are the different marketing elements you can use to meet all three of those goals.
Your Website
Since most people today use their phones or tablets to search for houses, real estate websites are transitioning from text-heavy to image-based. This new type of web design draws in your audience with emotion, but still gives site visitors the information they're looking for. They'll also see your branding at the top, which should be consistent on all of your marketing campaigns.
Bigger and Better Data
You want to convert more leads, right? That means you need big data to help you learn about potential clients and build rapport, to document your interactions with leads, to learn when they last visited your site, and to learn what exactly your leads are looking for. Having a website that can track all of this data is important.
PPC
Design your PPC ads with consistent branding so people start to recognize your brand. Make sure you also have a great PPC landing page on your website (which can be set up with retargeting) to give the lead exactly what they're looking for.
Retargeting
When someone visits your website that's set up for retargeting, a cookie is planted on their website and they are automatically added to your retargeting database. So even when a lead leaves your page, they're seeing your retargeting ads (with your consistent branding) pop up on other websites. Now, leads start seeing your ads everywhere and start associating your brand with success and trust.
Print Marketing
Use consistent branding on your postcards, billboard ads, business cards, and other print marketing so that people start recognizing you and your brand, and use a clear call to action to send them back to a landing page on your website to get them searching.
Begin 2016 with the End in Mind
Don't just think short-term this year, think long-term. Success doesn't always happen overnight. So what do you want to accomplish in 2016? We can talk with you about your specific real estate marketing goals for the new year — just give us a call.